How to Share a Dashboard with a Company?
Radarr allows to share a dashboard within the company and team.
Here are the below steps to share a dashboard with company.
Step 1 : Navigate to dashboard and go to 'My dashboard' from where you want to share the dashboard
With the company.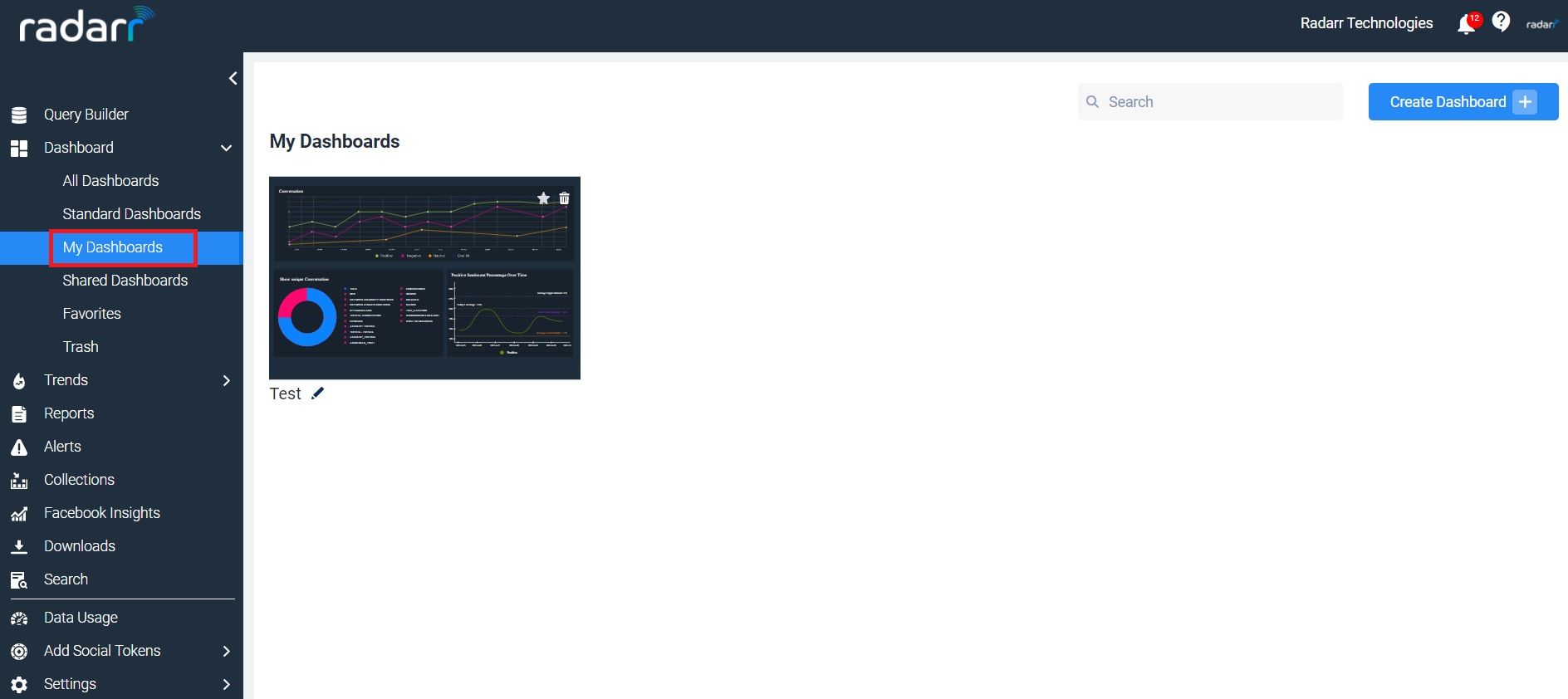 Step 2 : Once you click on the dashboard, you can find the 'Share option' next to the search bar. Click on the share button now.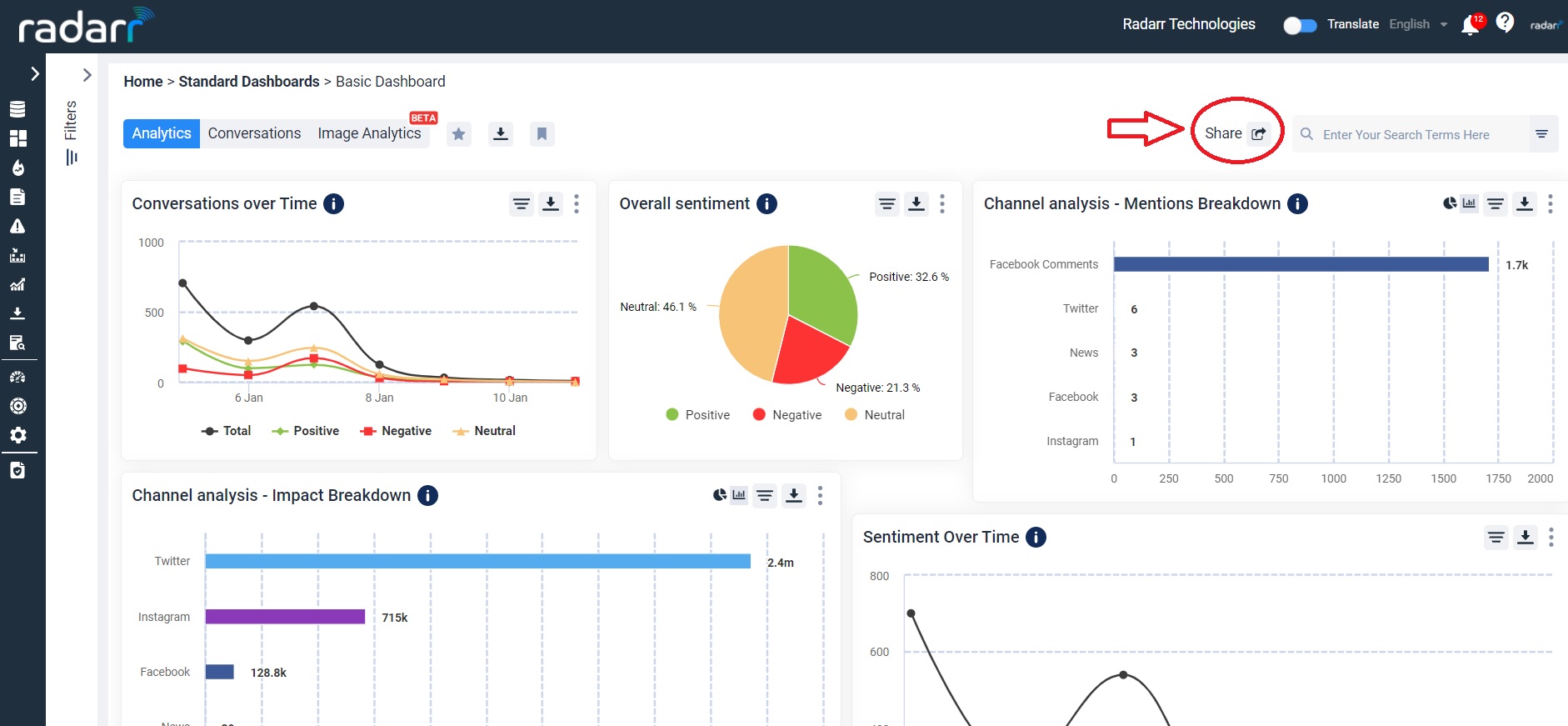 Step 3 : Select on the 'Company' button and hit 'Send'. The dashboard will be now shared with the members who all got access to the company.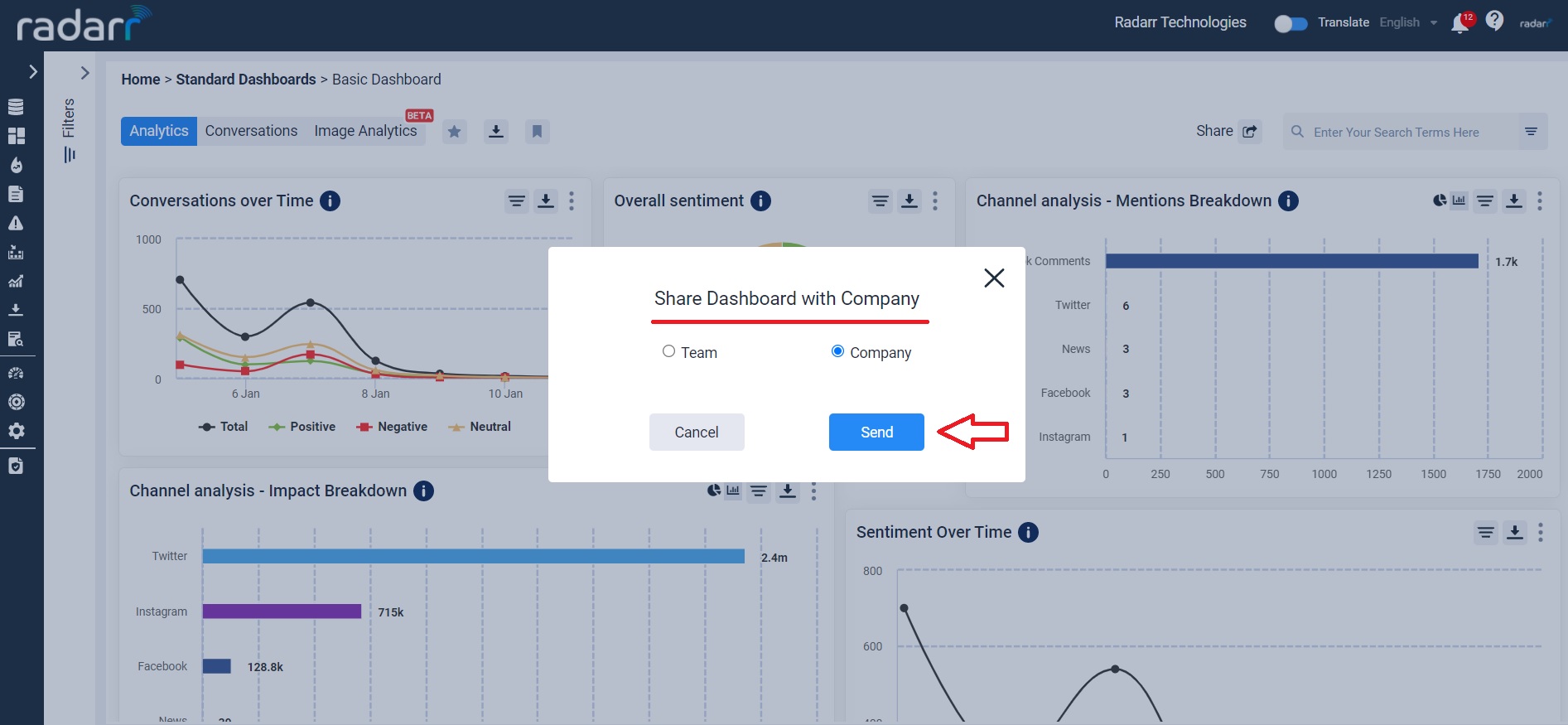 Step 4 : All the employees of the company will now get to see the shared dashboard in the "Shared dashboards" under "Shared with others" option.