What is Social Media Publishing & how its done?
Social media publishing is the process of strategizing, planning, creating, scheduling, and distributing your social media content across a variety of social media platforms – Facebook, Instagram & Twitter.
Native tools can be fine for small businesses that only have one Facebook profile and one LinkedIn page. But sitting and manually publishing each post to multiple platforms and accounts often isn't an option. That is especially true for large companies, marketing agencies, and freelancers with numerous accounts. The time taken just to log into each platform would be immense. Instead, you need Radarr social media publishing that can handle multiple posts, social media channels, and accounts. Radarr allows you to easily select a social media platform, time, and date, and add images and videos.
In this article, we're going to share different types of social media publishing and the best ways to streamline and simplify your workflow.
There are some fundamental basics.
1. Open Publishing Module in Radarr present in the left-hand side panel or Radarr Platform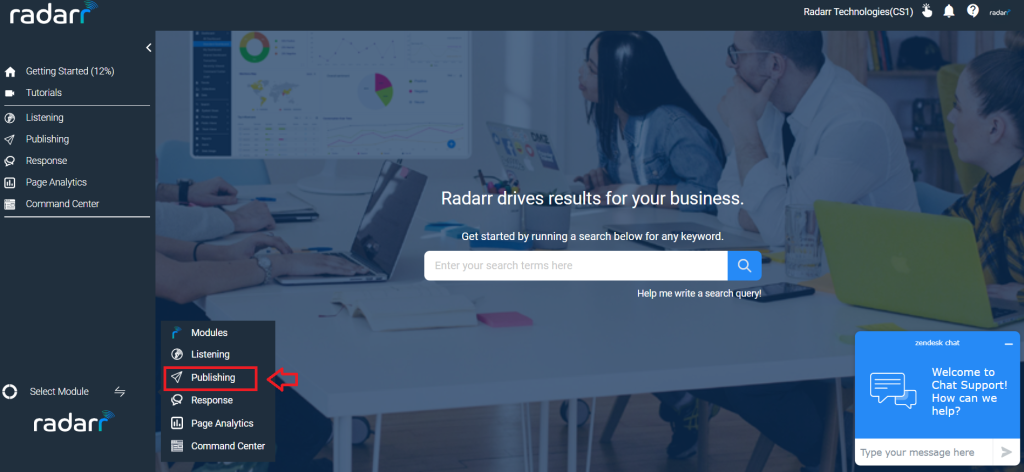 Once you open the Publishing Module in Radarr, you will be able to connect your social networks and schedule your publishing.
2. Integrate all your social pages with ease from where you want to schedule the publishing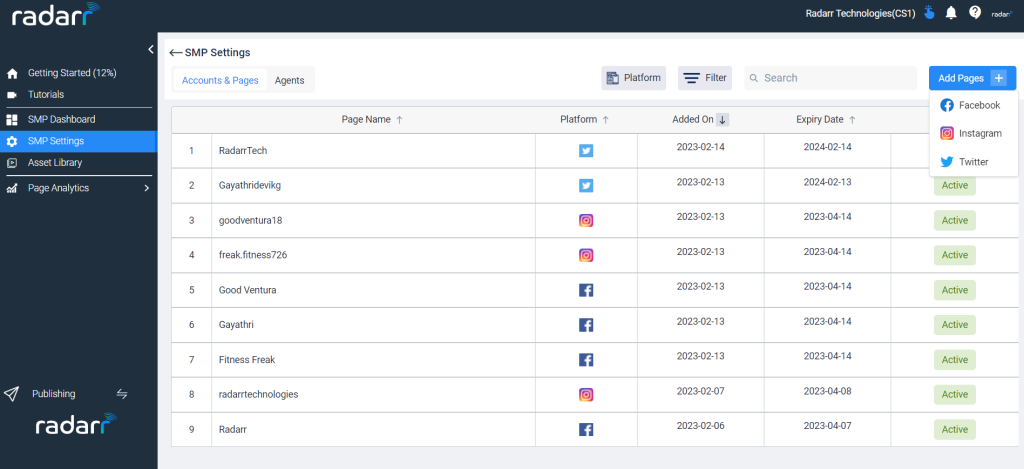 Click here to learn more about how to connect to social networks.
3. Once you are done with adding your social networks, you are ready to schedule & publish
Click on the SMP dashboard and you will land with your social media calendar planner in Radarr publishing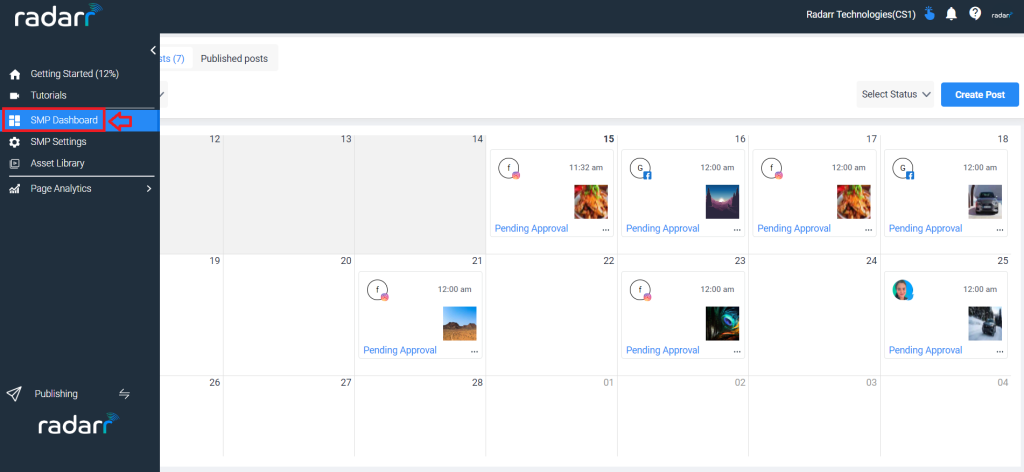 A social media calendar allows you to plan out the accompanying text, images, and videos that will make your content pop. Ideally, you will publish different content for each channel tailored to the demographic of the audience there.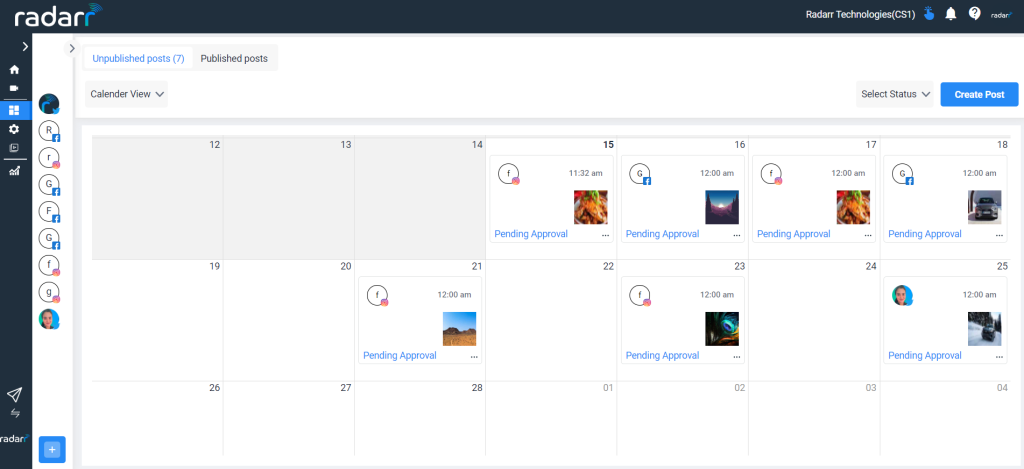 When putting together a social media calendar, you should plan content in advance. Thinking about content in monthly or weekly categories will help you see the big picture – and simply save you a lot of time.
Click here to know how to create a post and schedule it for publishing