Now Radarr helps us to rename our charts as we wish to call them.
This is only possible in custom dashboards, Renaming of charts is not allowed for Standard dashboards. To know more about how to create dashboards click here.
To rename a chart,
Click on any of your custom-created dashboards.
Head over to the Analytics tab.
Click on the 3 dots on the top right corner.
Click on "chart configuration". A new window will pop up. Where you can rename your chart.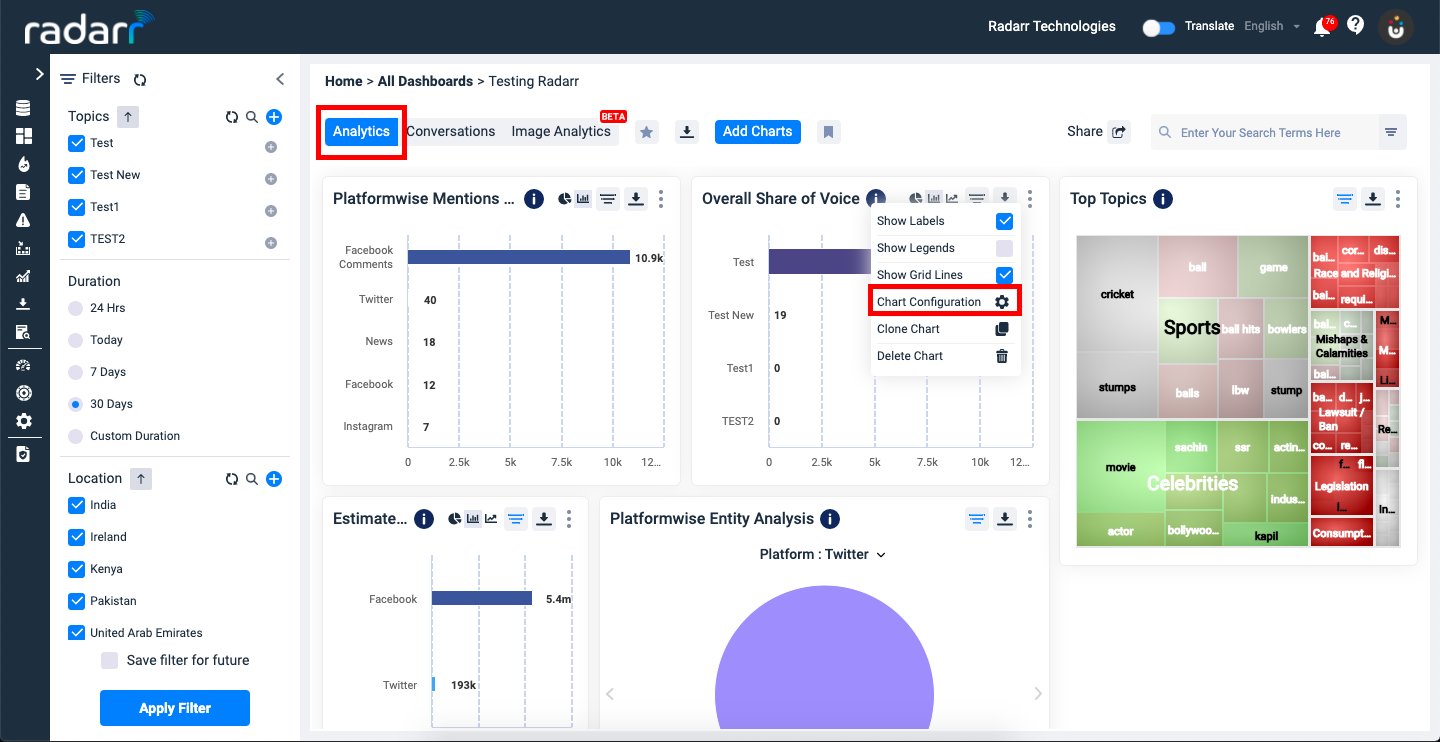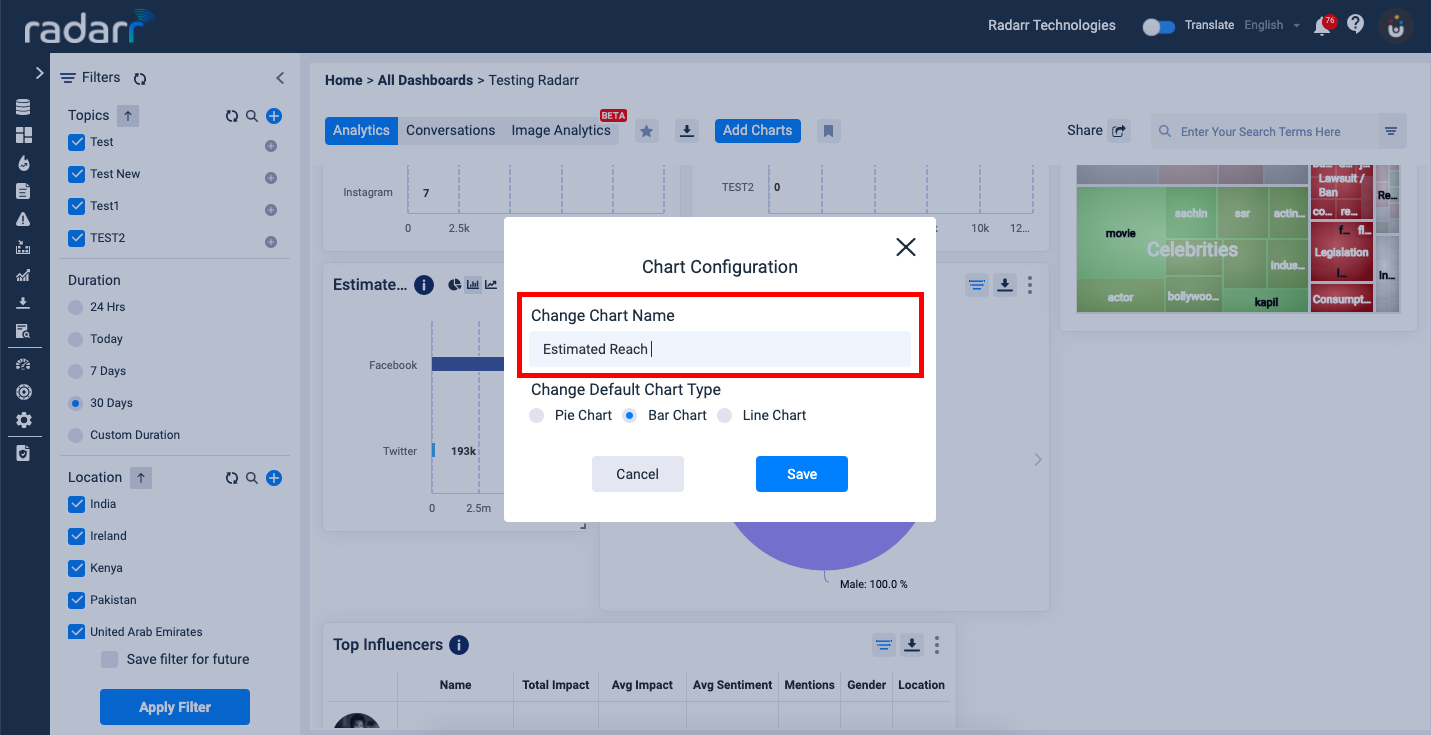 Rename the chart as you wish and click on "Save".
The maximum character length for a chart name is 70.