Competitive Analysis on Social Media in Radarr
Radarr helps you identify gaps in your own strategy—and stay one step ahead of everyone else. This guide will teach you how to conduct your own competitive analysis for social media. 
To get started, follow these steps:
Sign in to your Radarr dashboard and head to Page Analytics.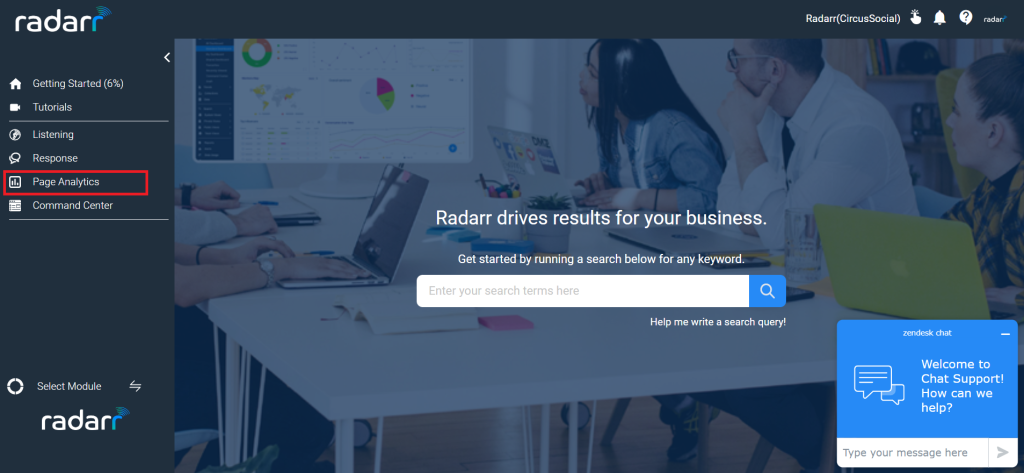 In the menu on the left side of the screen, scroll and click Competitor Insights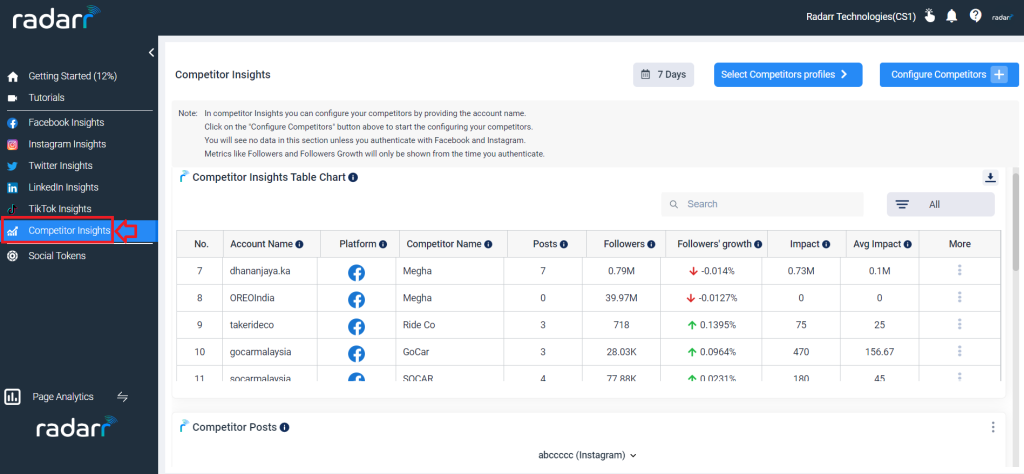 Pick the brands/competitor profiles that you want to get insights from the top right corner of the dashboard.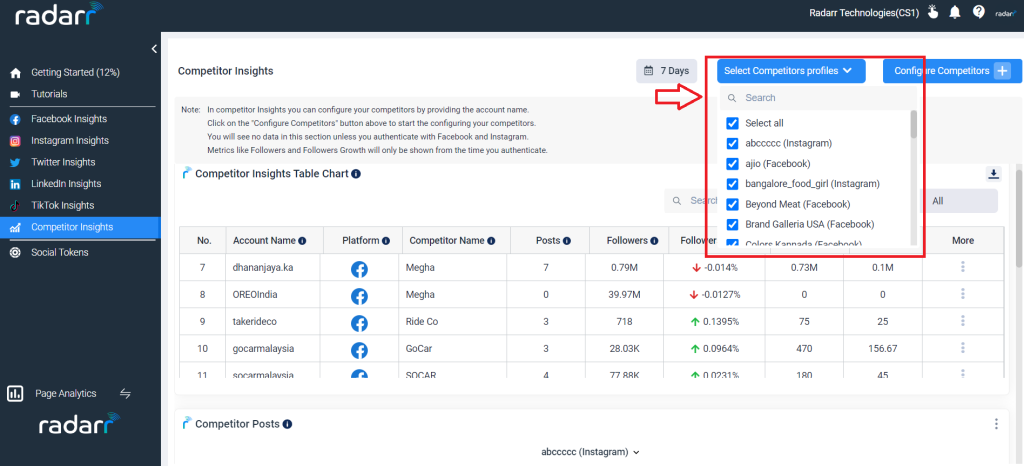 You can also select the social platforms that you want to compare. Right now RADARR allows Facebook and Instagram or you can select both platforms as well.

That's it! Now you can see how your results compare to average performance stats within your industry. You can set up custom timeframes, switch between networks Instagram and Facebook and look up benchmarks for the following metrics:
Posts
Followers
Followers Growth Rate
Impact
Average impact
You will also find resources to improve your performance right in Radarr and, if you need to present your results to your team, boss, or other stakeholders, you can easily download your comparison report as a CSV file.
Radarr also helps you learn the ins and outs of how your competition works, and identify potential opportunities where you can outperform them.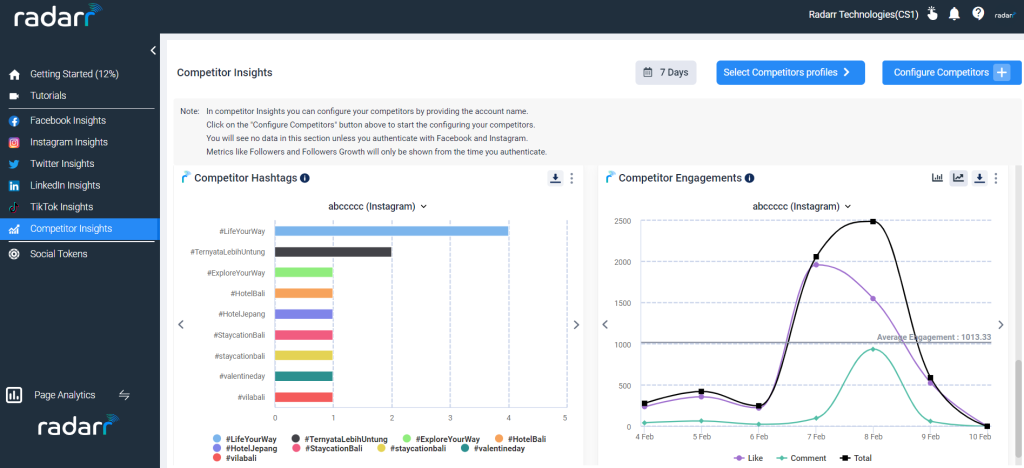 You can make use these two charts Competitor Hastags and Competitor Engagements to stay atop of industry trends and ensure your product is consistently meeting — and exceeding — industry standards.
The below video will help you in configuring competitors' profile