Why do I see Deleted/Deactivated/Removed users in the User List?
To deactivate a user, please follow the steps below – (Please note that, users cannot be entirely removed from the platform by you and only users can be deactivated)
Ensure you have Admin privileges, then head to the "Settings" Panel
Head to the "User Management" tab
You will now be able to view the full list of users with access types who currently have access to your Radarr platform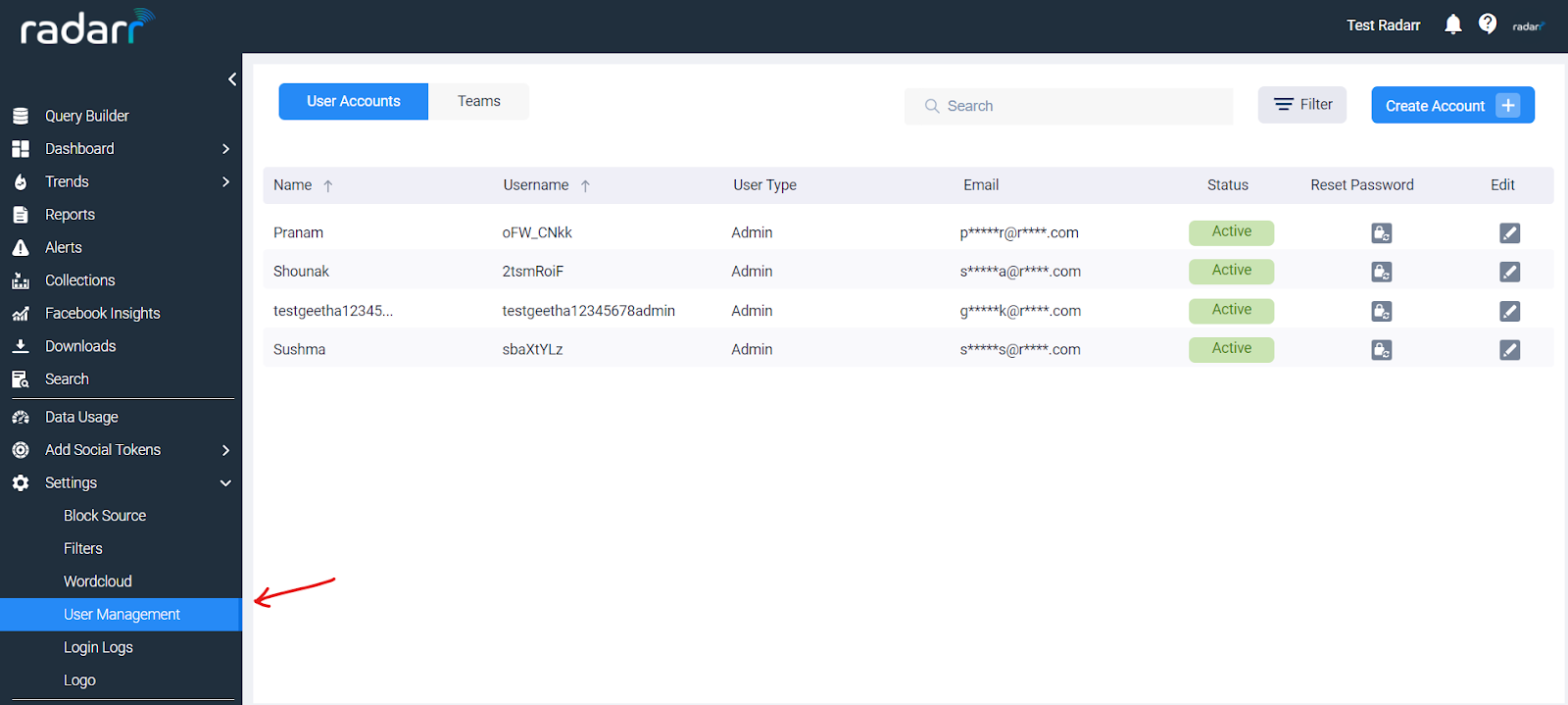 Click the "Edit" button alongside the user who's access you wish to modify

Click on the "Inactive" button to deactivate the user.
Click on "Save" after you're done with your edits to the user.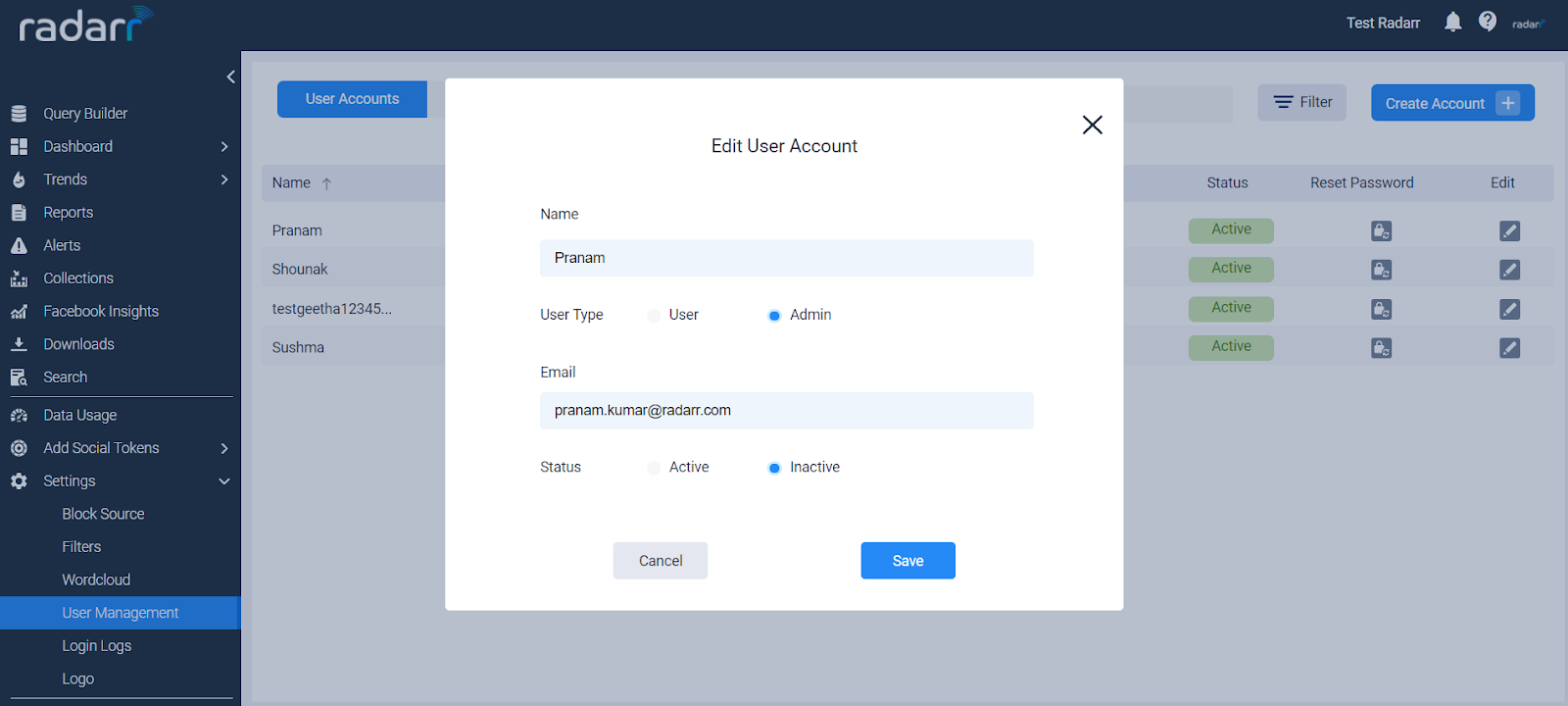 The user will now be unable to login