What are Topics? What are Sub-Topics?
Topics are a set of rules that can be customized to allow users to quickly collect and display data of your interest.
Similarly, Sub-topics also allow you to do the same and are nested within main topics.
A combination of topics and sub-topics is often used to better organize and view data.
Radarr allows users to create custom topics and subtopic nesting to allow freedom and ease of viewing data as desired.
EG –
Topic – Fruits
Sub -Topic – Banana
Sub – Topic – Apple
Sub – Topic – Grape
Topic – Countries
Sub – Topic – Singapore
Sub – Topic – Malaysia
The below picture illustrates the topic and subtopic.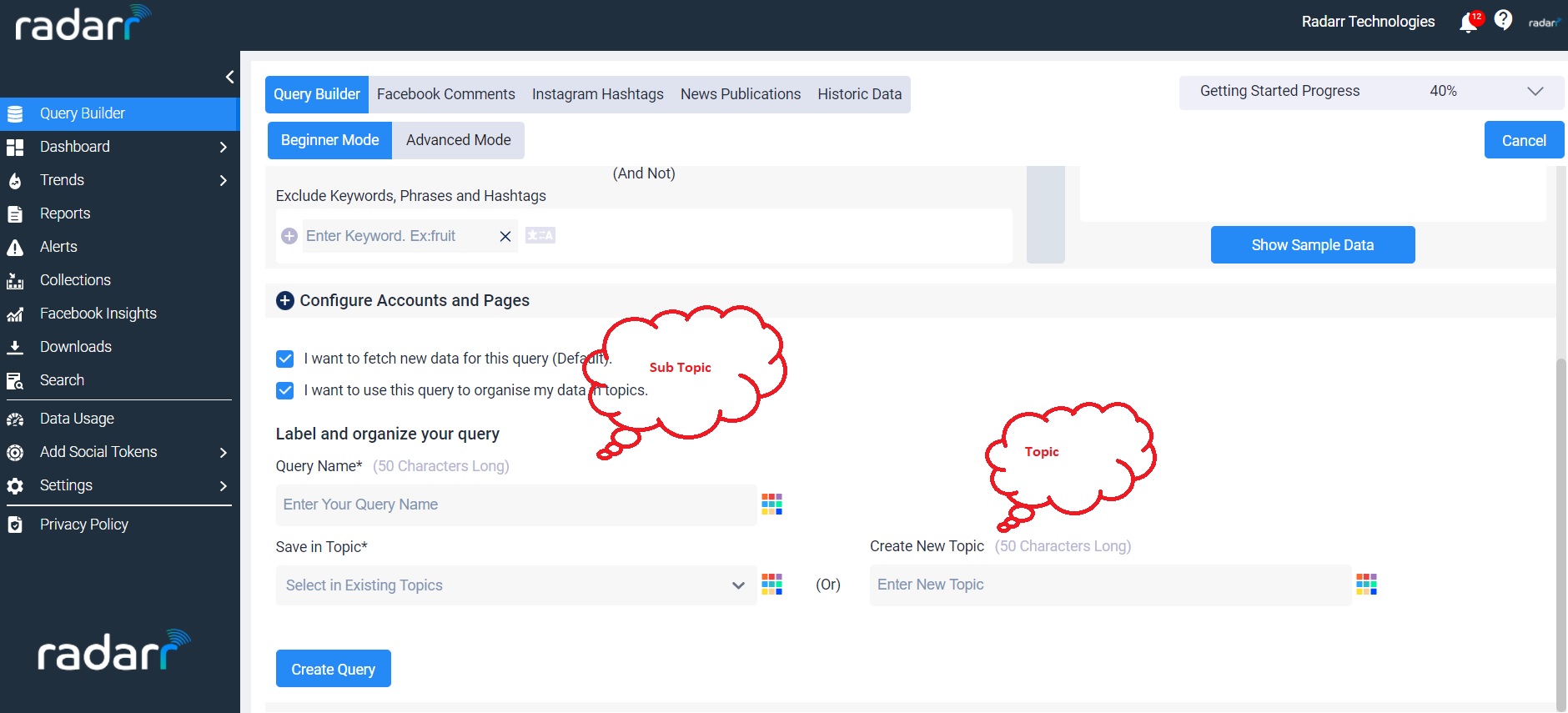 Once creating a new topic, click on "create new topic",and use "save in topic" while saving a sub topic under an already set topic.