What are the My Dashboards, Favourite & Shared Dashboards about? How can I set these up?
Dashboards can be broadly classified into 4 categories and they are All dashboard, My Dashboard, Shared Dashboard and Favorites. Here are the below steps to set these up
Step 1 : Click on create dashboard.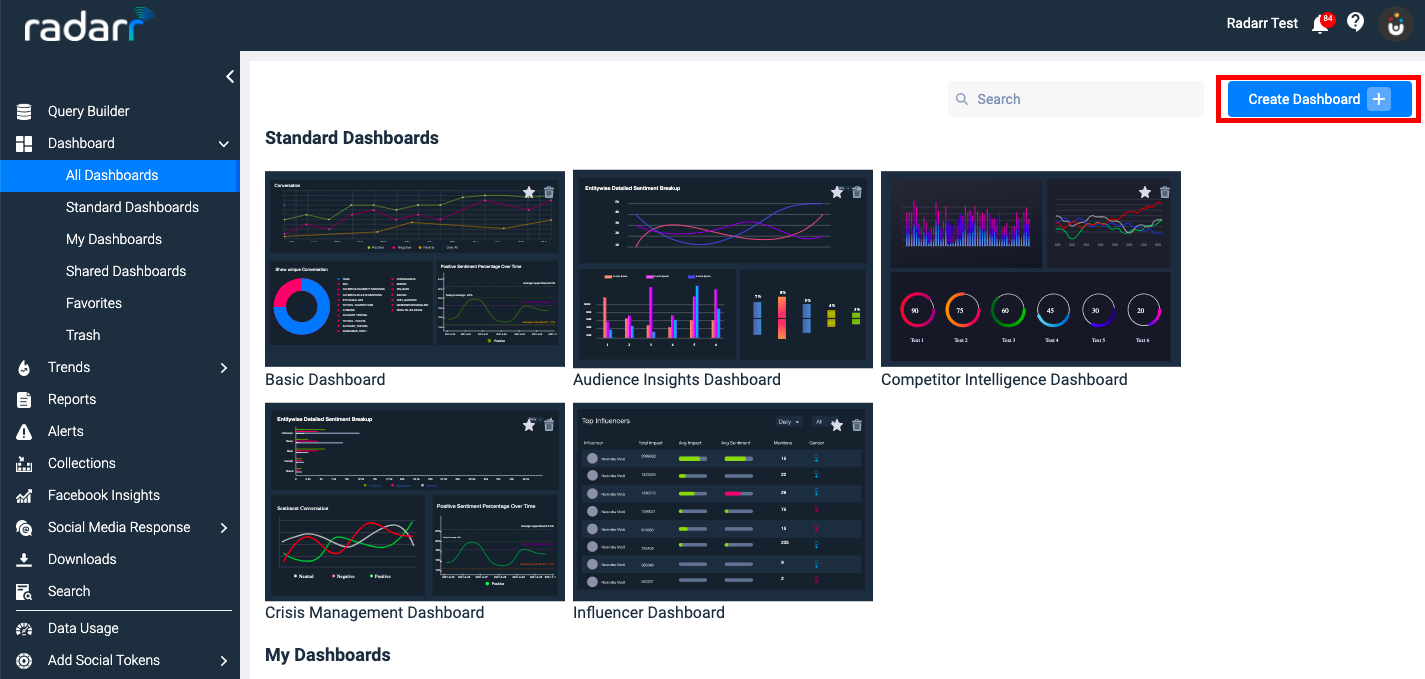 Step 2 : Give a desired name and description to your dashboard and click on create.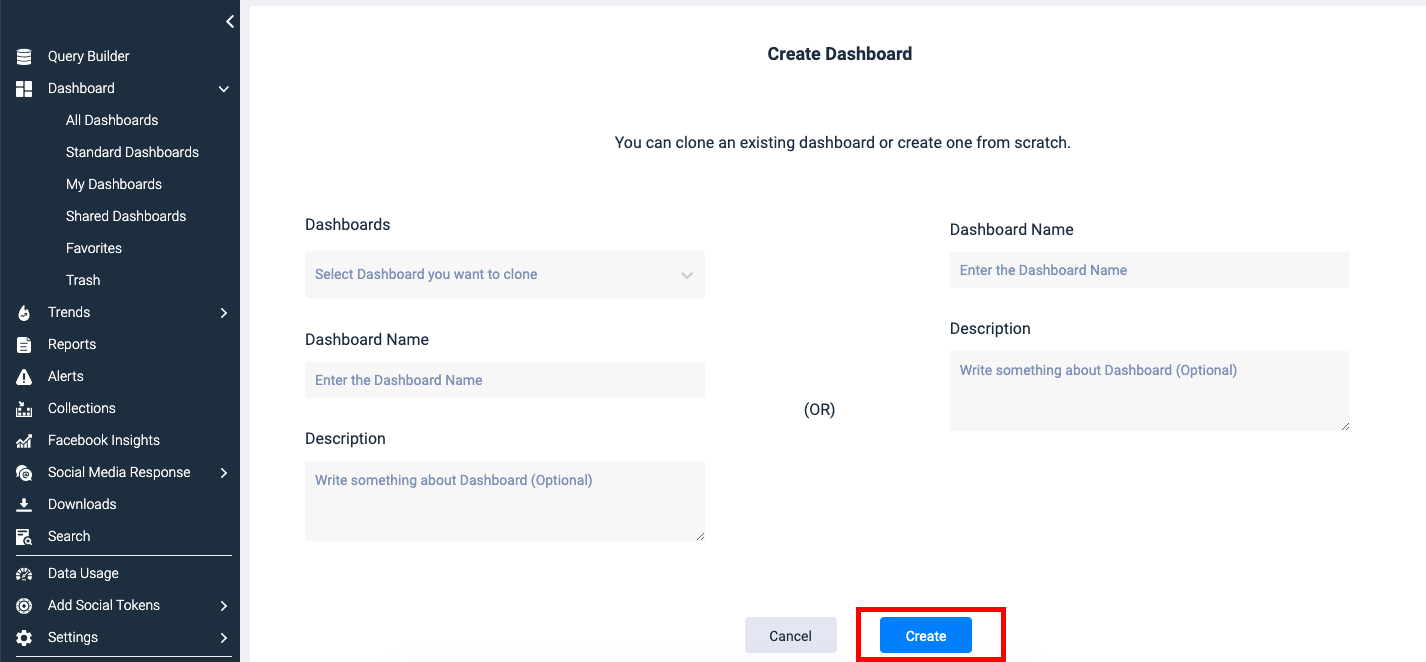 Step 3 : You can now find the created dashboard under "My dashboard" and then click on your desired dashboard.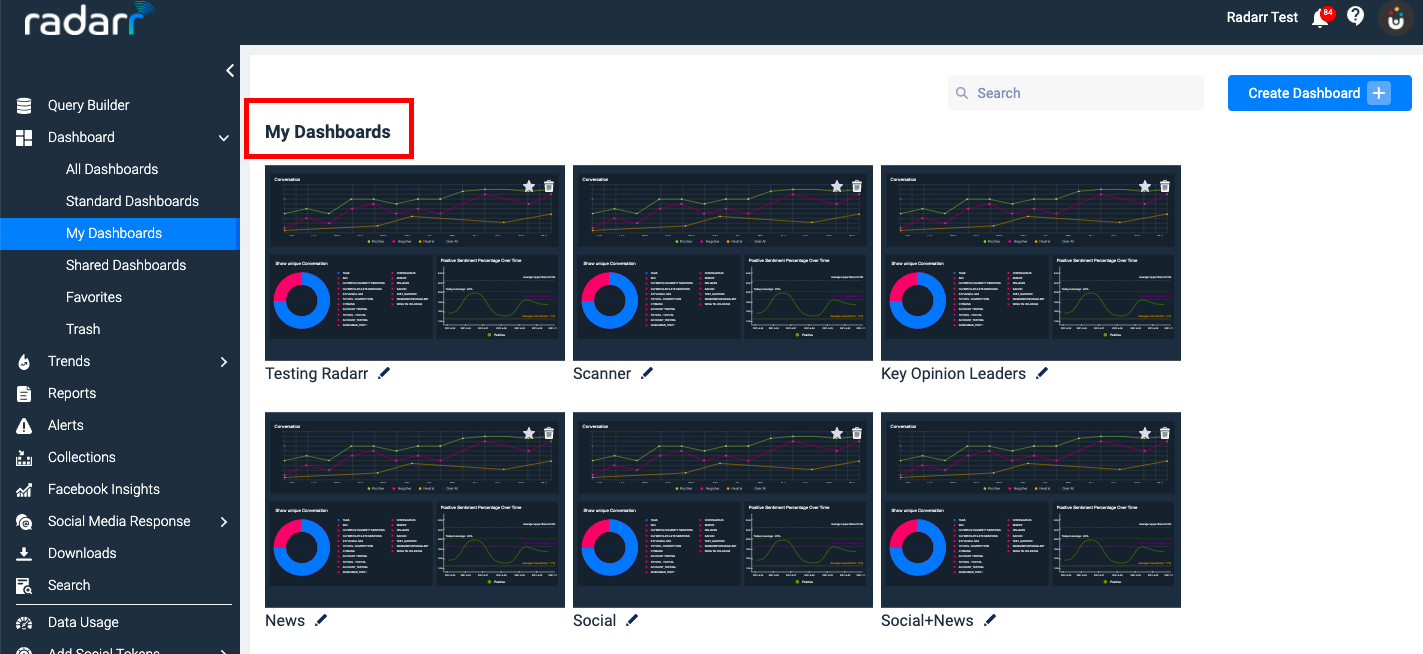 Favourite dashboards:
Bookmark any dashboard from "my dashboard" you want to watch in favourites.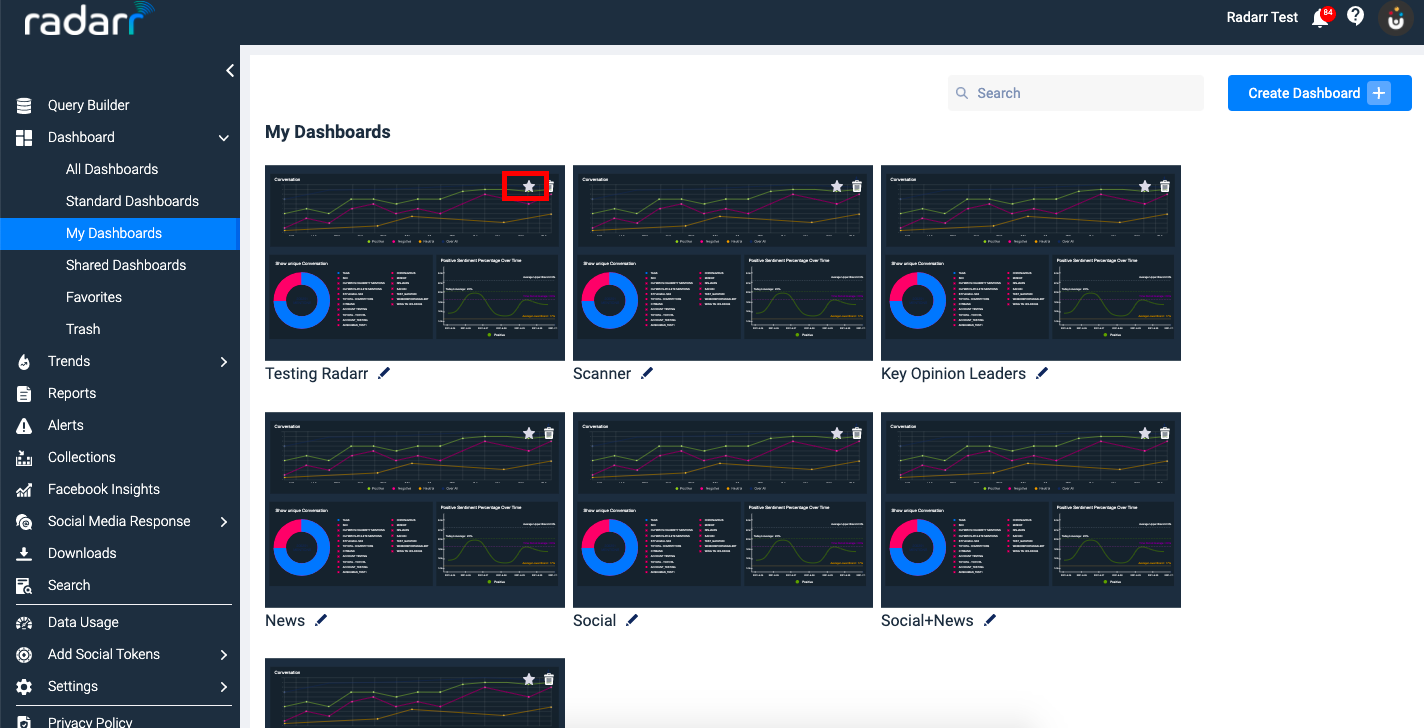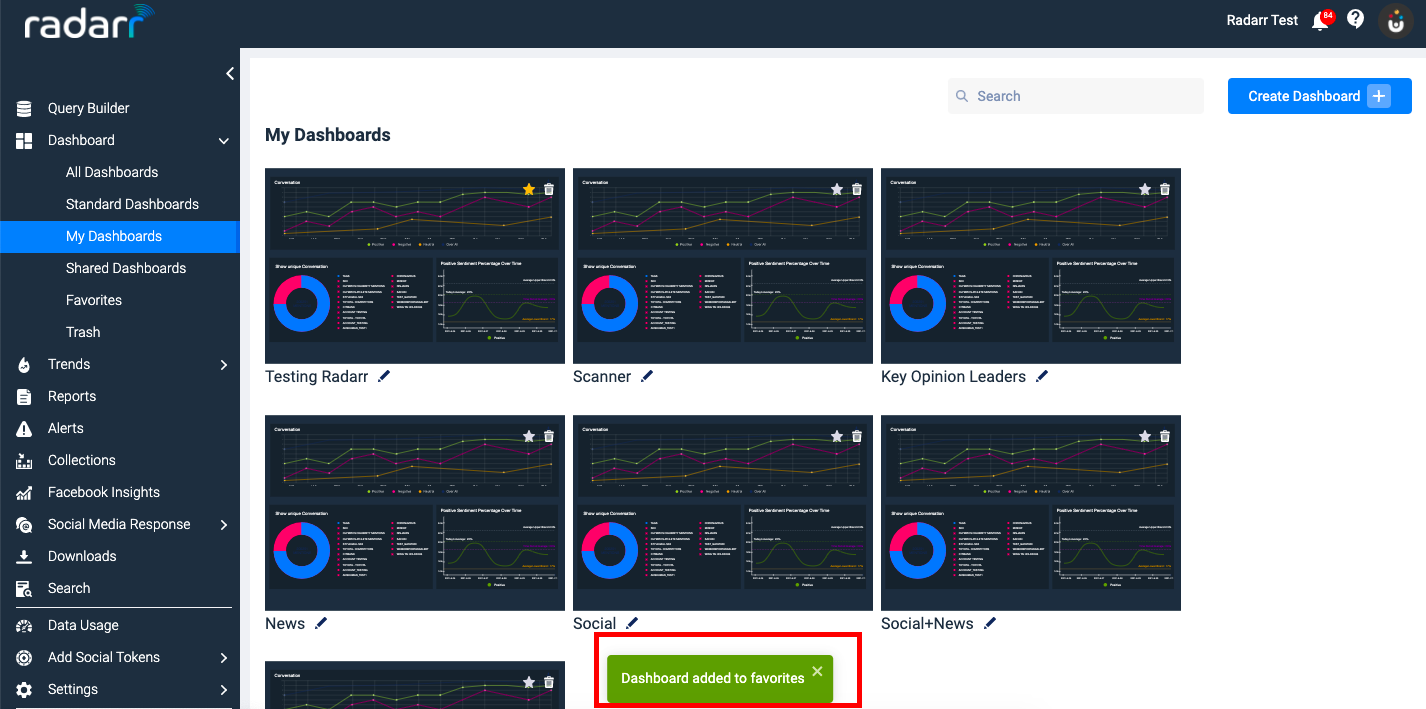 You will now find your selected dashboard in "Favourites"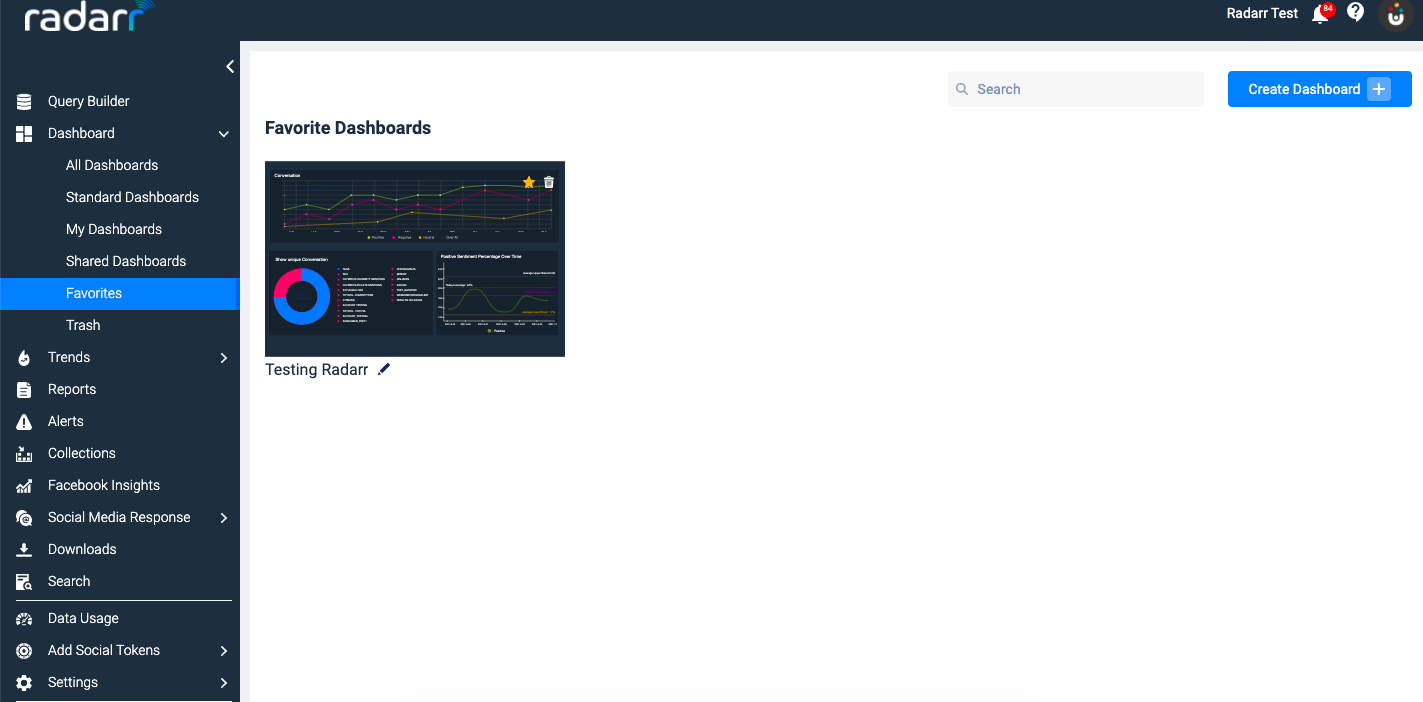 Shared Dashboard :
Step 1 : Navigate to dashboard and go to 'My dashboard' from where you want to share the dashboard
With the team.