What are Facebook Comments and How To Locate Them & Fetch Full Comments For Posts?
Ever wondered how you can easily view all Facebook comments on Radarr?
With Radarr's enhanced engagement algorithms, you can be sure to be covered and on top of engagements across your social media platforms.
Facebook comments serve as a rich source of qualitative insights into subjects and topics of your interest that you can harness on Radarr.
These are the comments that you can find under each post on Facebook.
Read below to learn how you can access these easily on Radarr.
How do you locate Facebook comments in Radarr?
There are a couple of ways you can locate these –
Via the Platforms option on the Filters section across Radarr –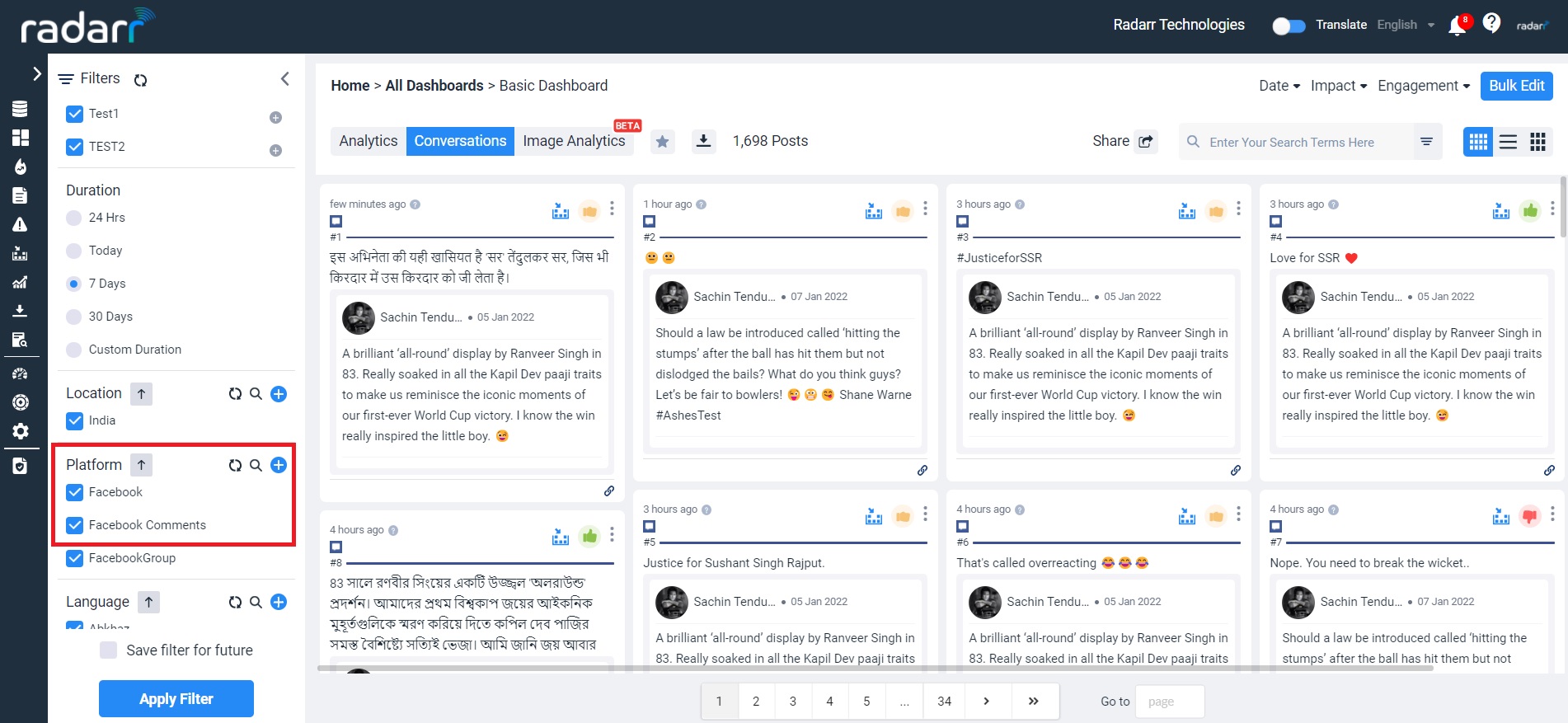 2. Clicking on the Comments icon on a Facebook post will show you a thread of Facebook comments

3. Conversation Thread
Using the syntax parent_post.content:" Paste few keywords of the post here"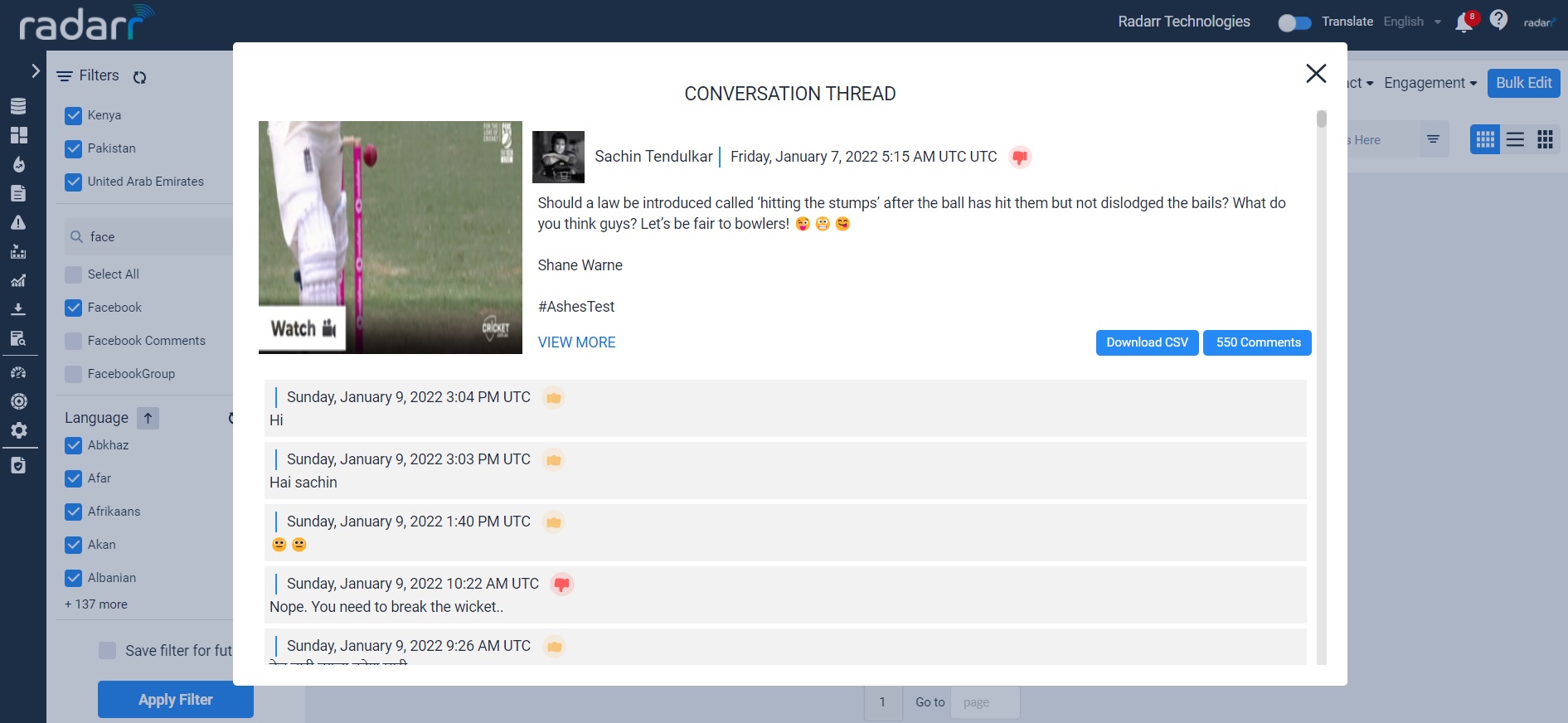 4. Can these be downloaded?
Yes. You can easily download these comments via the Facebook Comments Thread View. Simply click on the "Download CSV" button on the top right-hand corner of the window to download all the comments so far.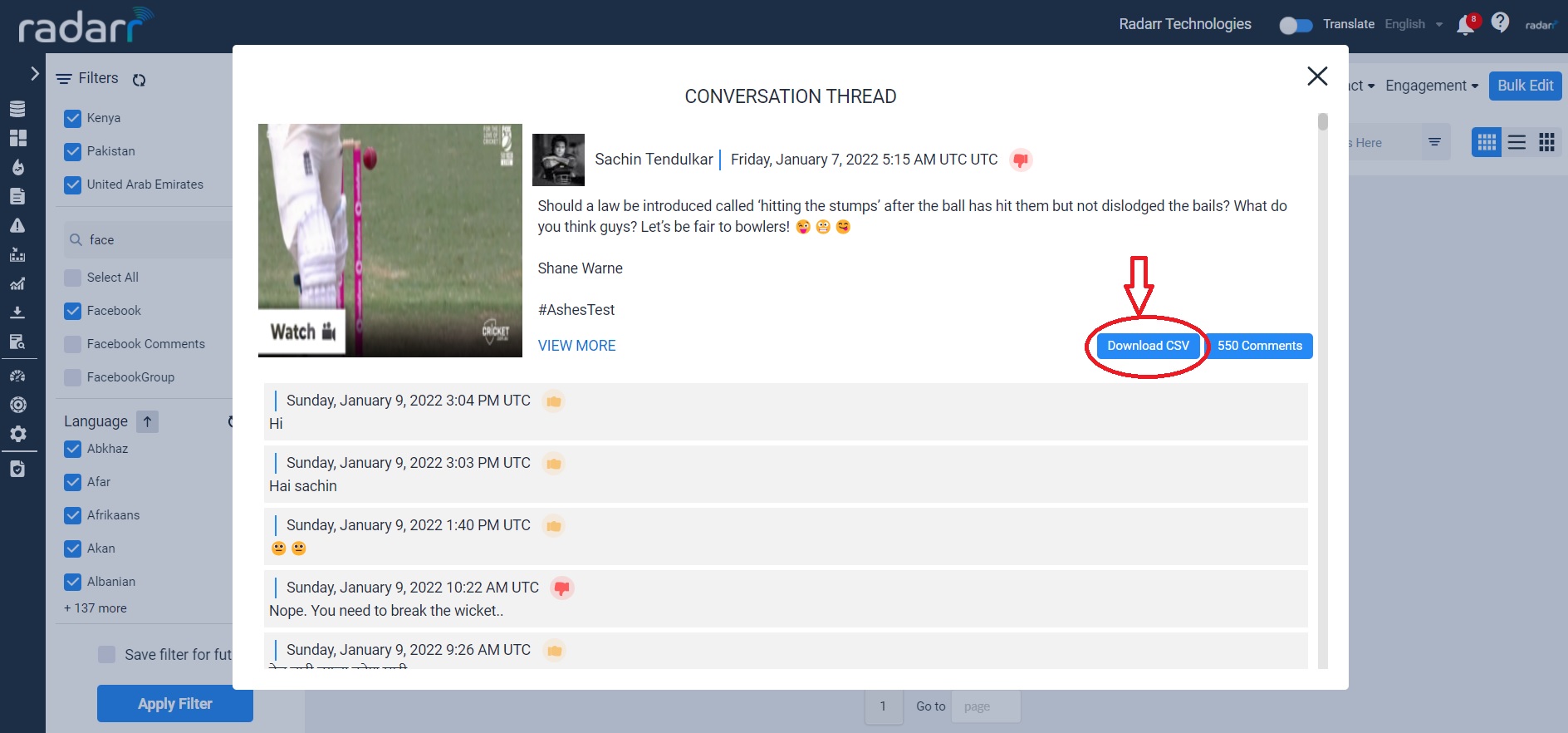 How do I request to get all Facebook Comments where currently not available?
You can get access to all Facebook comments for posts if it is currently not available on Radarr by following the below quick steps –
Copy the Facebook url of the post you are looking to obtain all comments please note that the format needs to be as below –
https://www.facebook.com/[Nameofpage]/posts/[postid]
EG –
https://www.facebook.com/TheStraitsTimes/posts/10158300058227115
You can obtain this from the Facebook developers page as well if you are unable to get the post URL in the above format.
Head to the Radarr "Query Builder" and the tab named "Facebook Comments"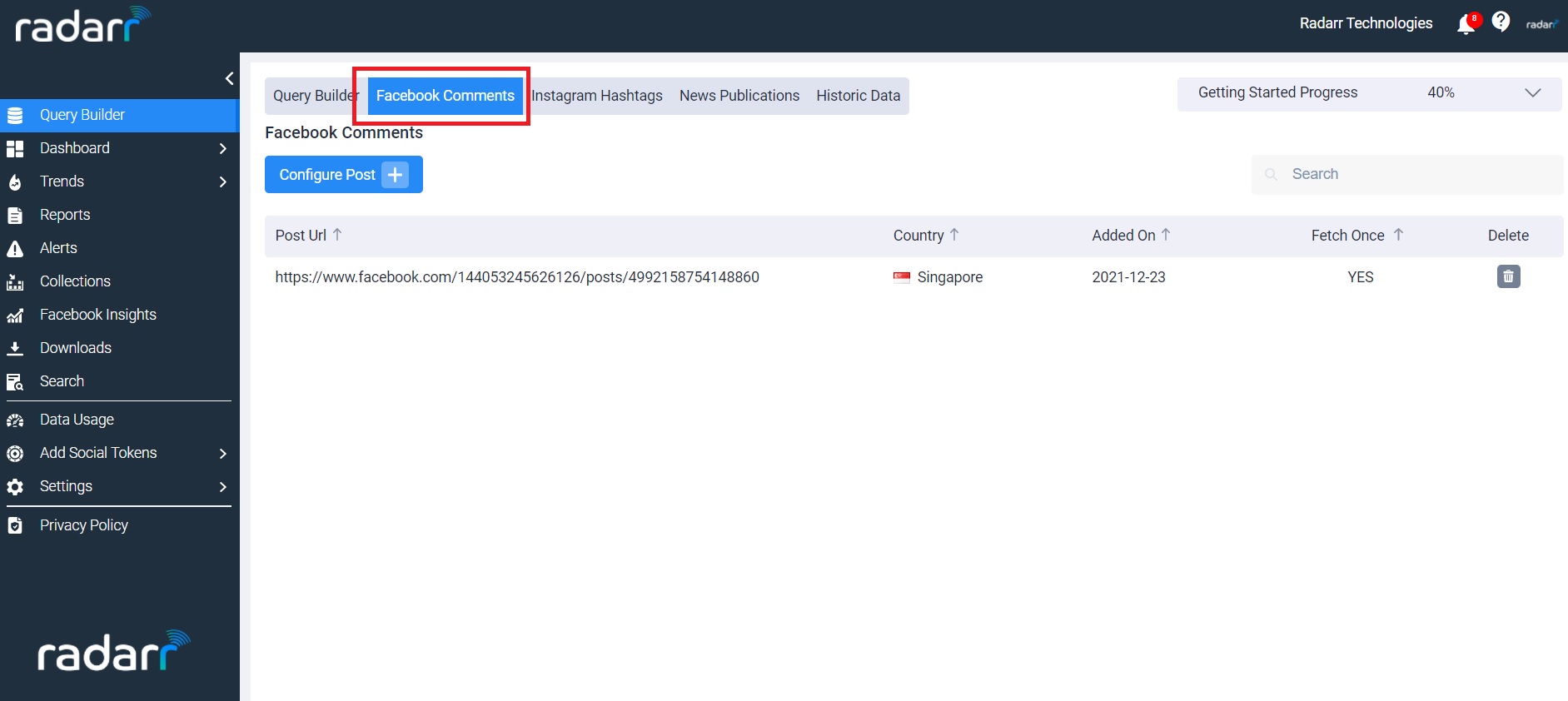 Click on "Configure post" and simply enter your previously obtained URL into the URL field.
Select a country from the dropdown field that is associated with the page you obtained the Facebook post from.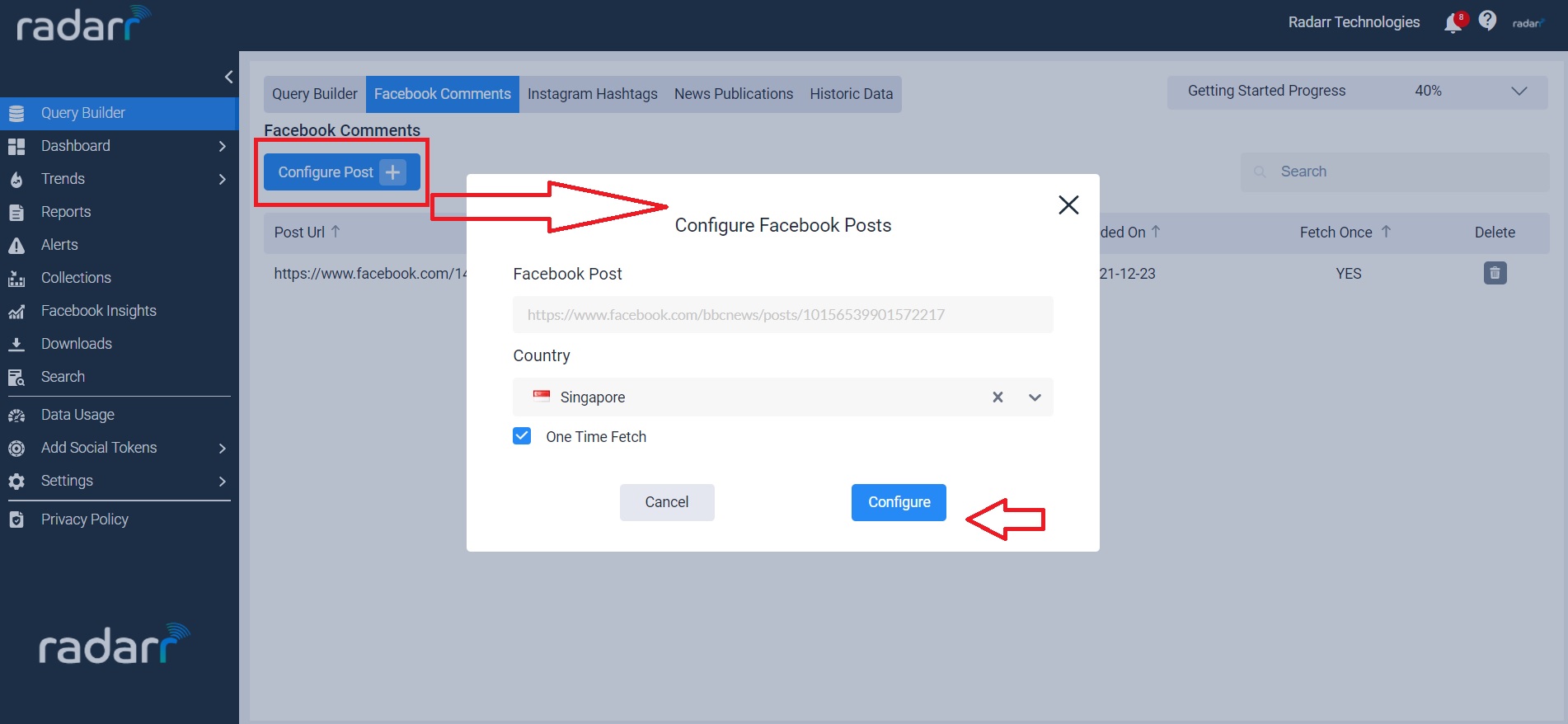 Select the "One Time Fetch" option if you would like to collect comments that have occurred up till this point. Keep this option unchecked if you'd like to keep fetching/collecting comments as and when they occur on the post.(This will be applicable only until 7 days from the day of configuring the post after 7 days no new comment will be fetched)
You're done! All you will now have to do is wait a few minutes to allow Radarr to populate the comments for you.