What are 'Action Buttons'?
"Action Buttons" refer to the 4 buttons that appear when a user hovers over any post on the Radarr platform.
These buttons allow users to take several actions for every post that is captured.
These buttons are as below –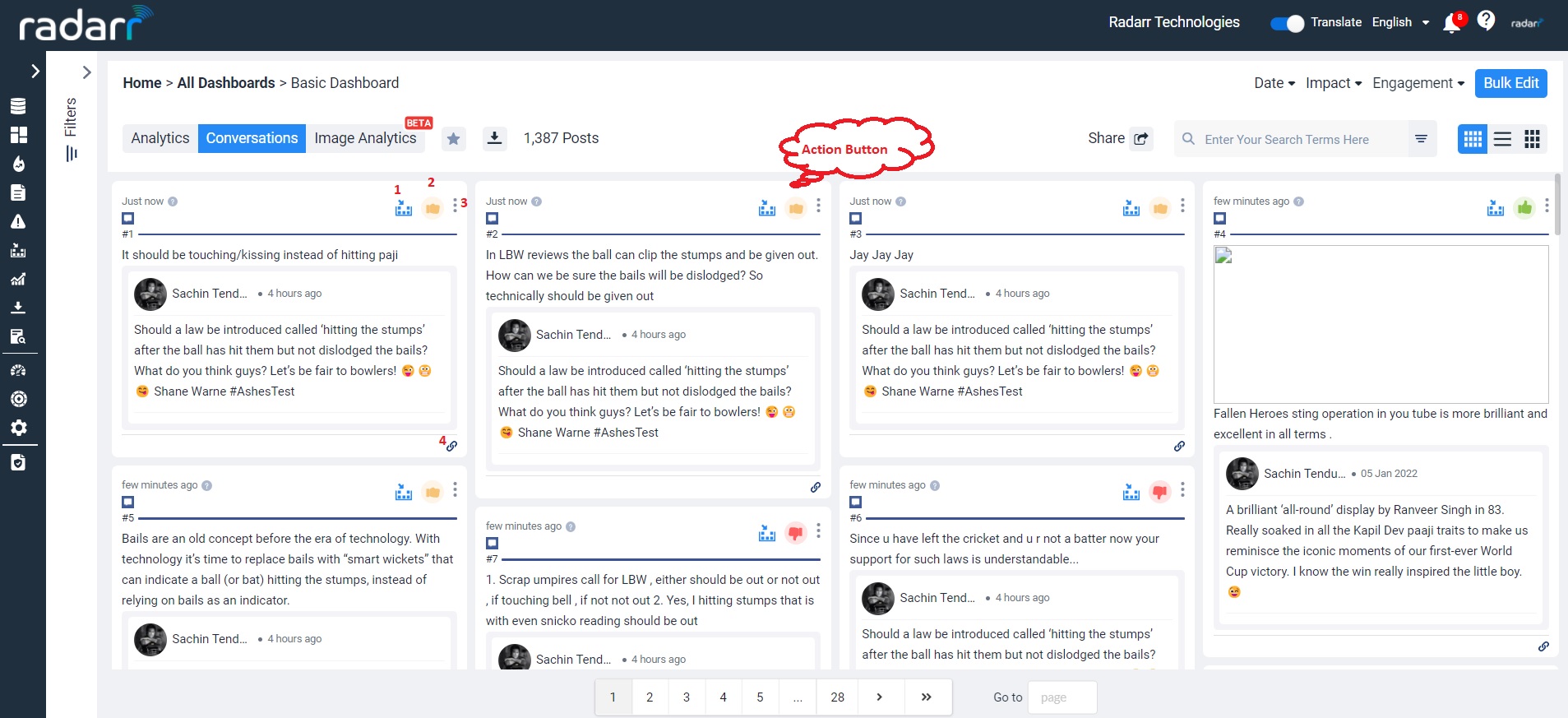 Add to Collection

– This option allows you to add the post selected to your own or to a Team's "Collection" for later viewing or grouping with other posts.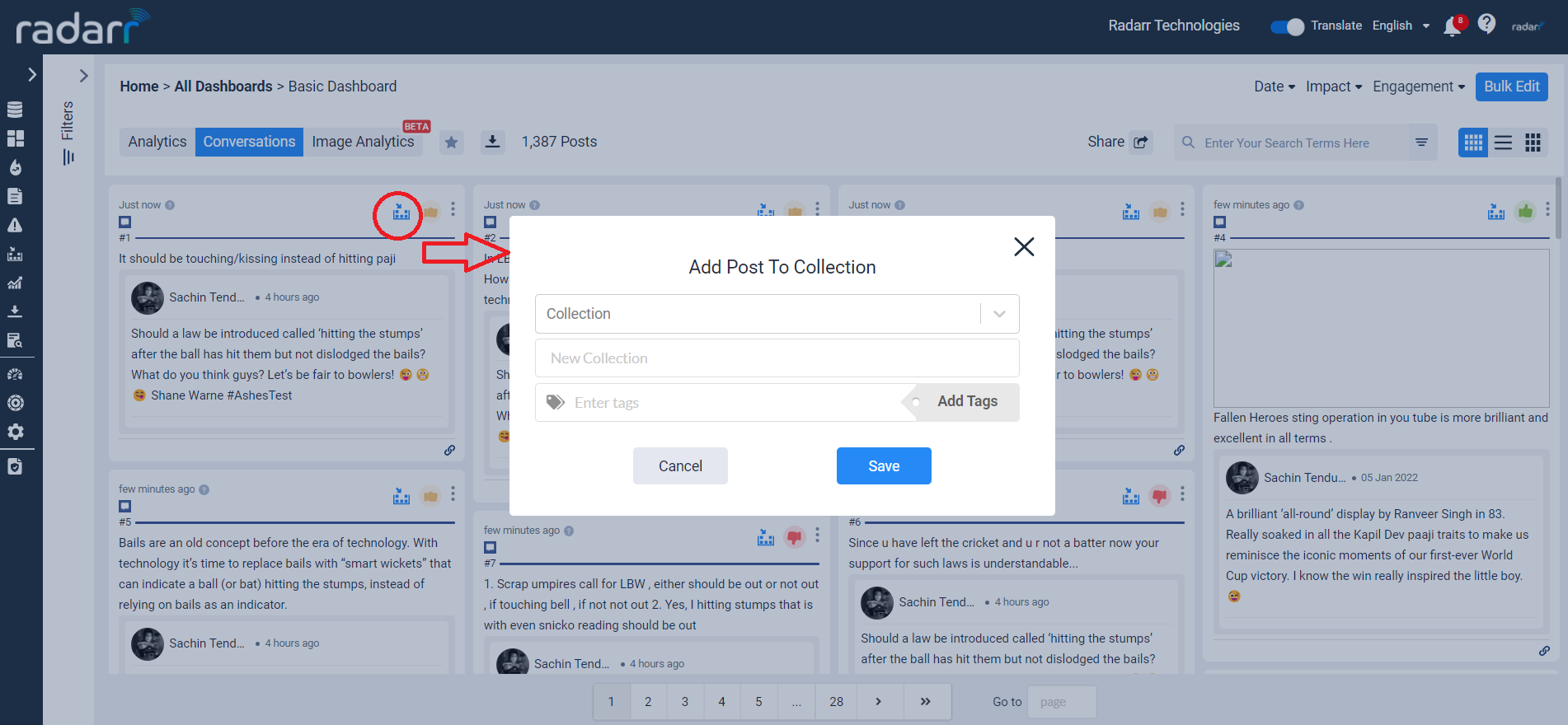 System Sentiment

– This button allows you to change the Sentiment.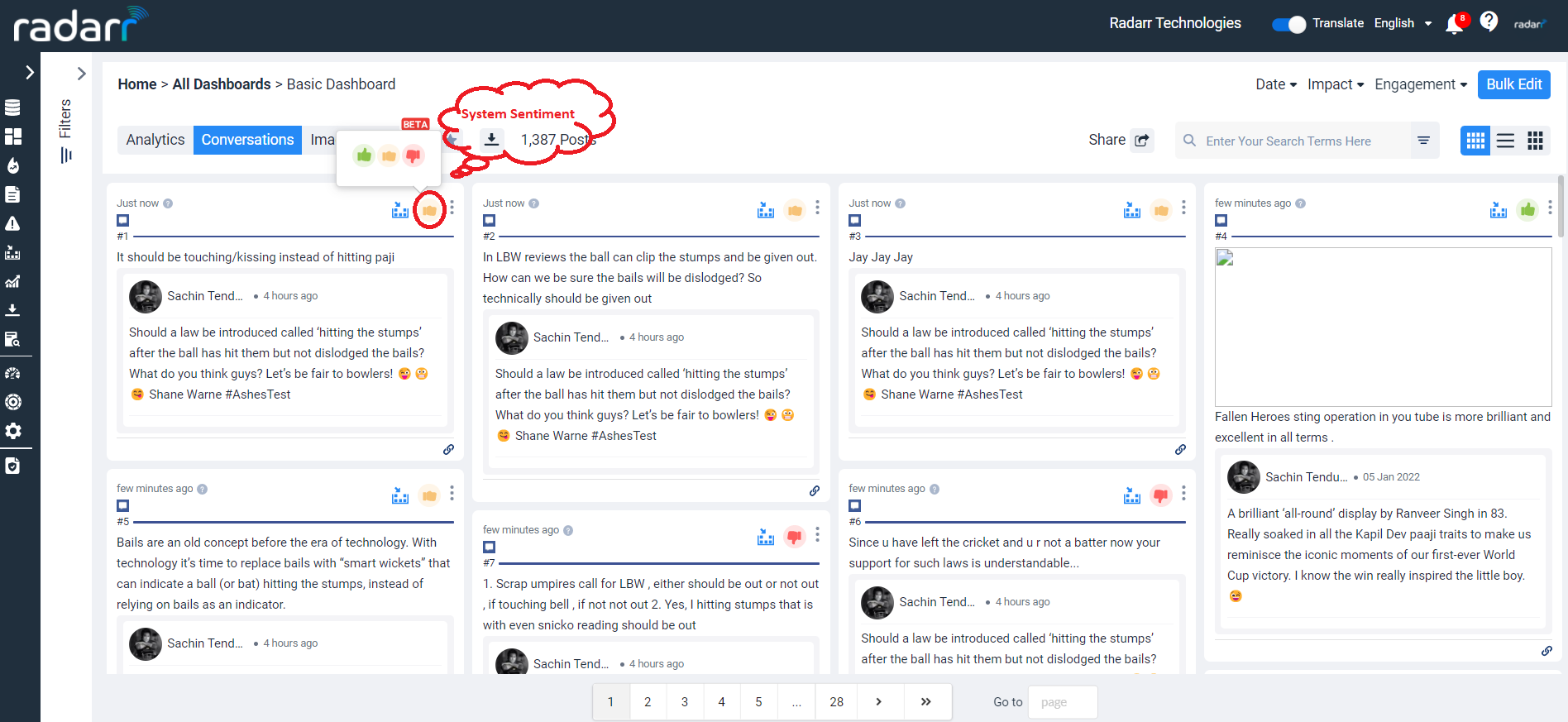 Three Dots in The Post
-This button helps the user either to mark irrelevant post or email the post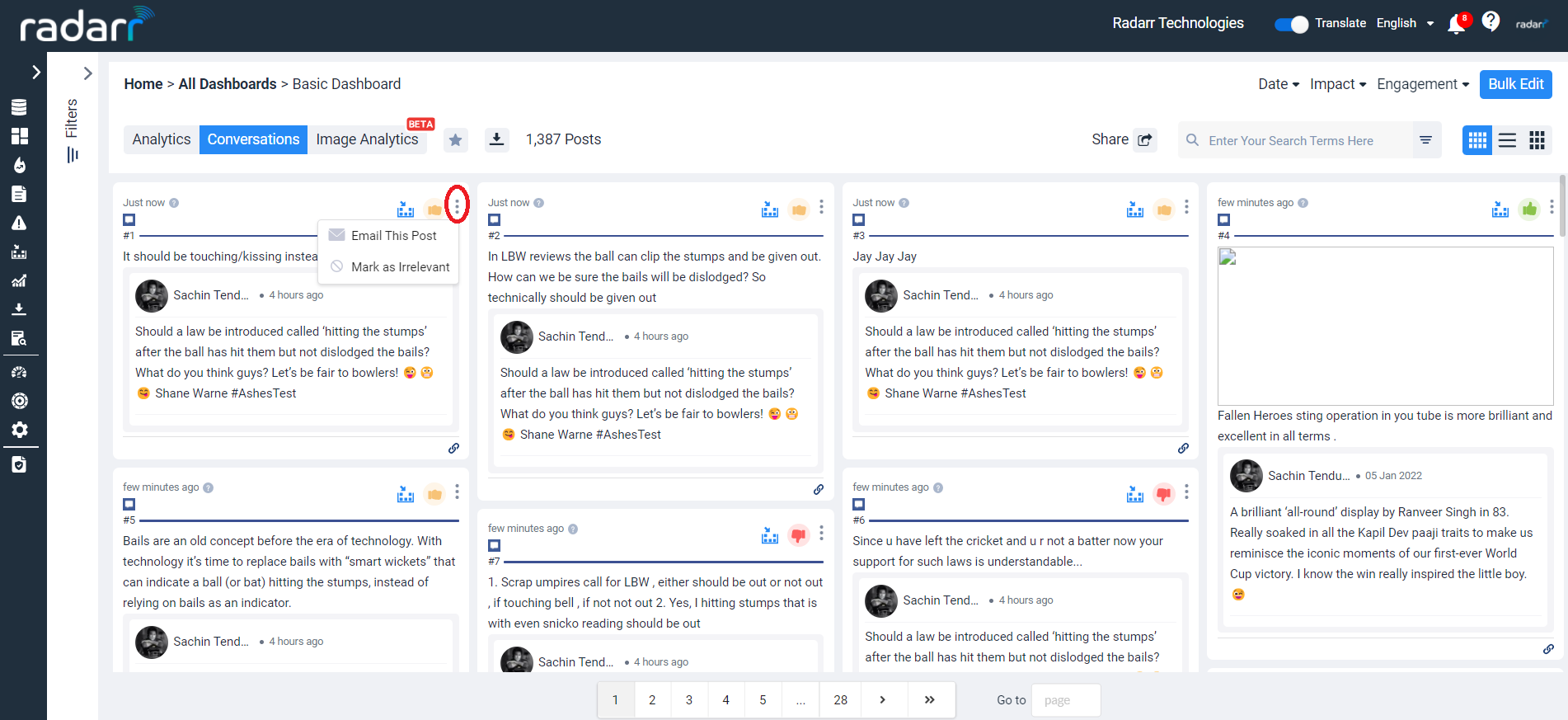 Email This Post

– This button allows you to send any post via email by adding the email ID. This is especially useful when you need to share posts with users who do not have access to the Radarr platform.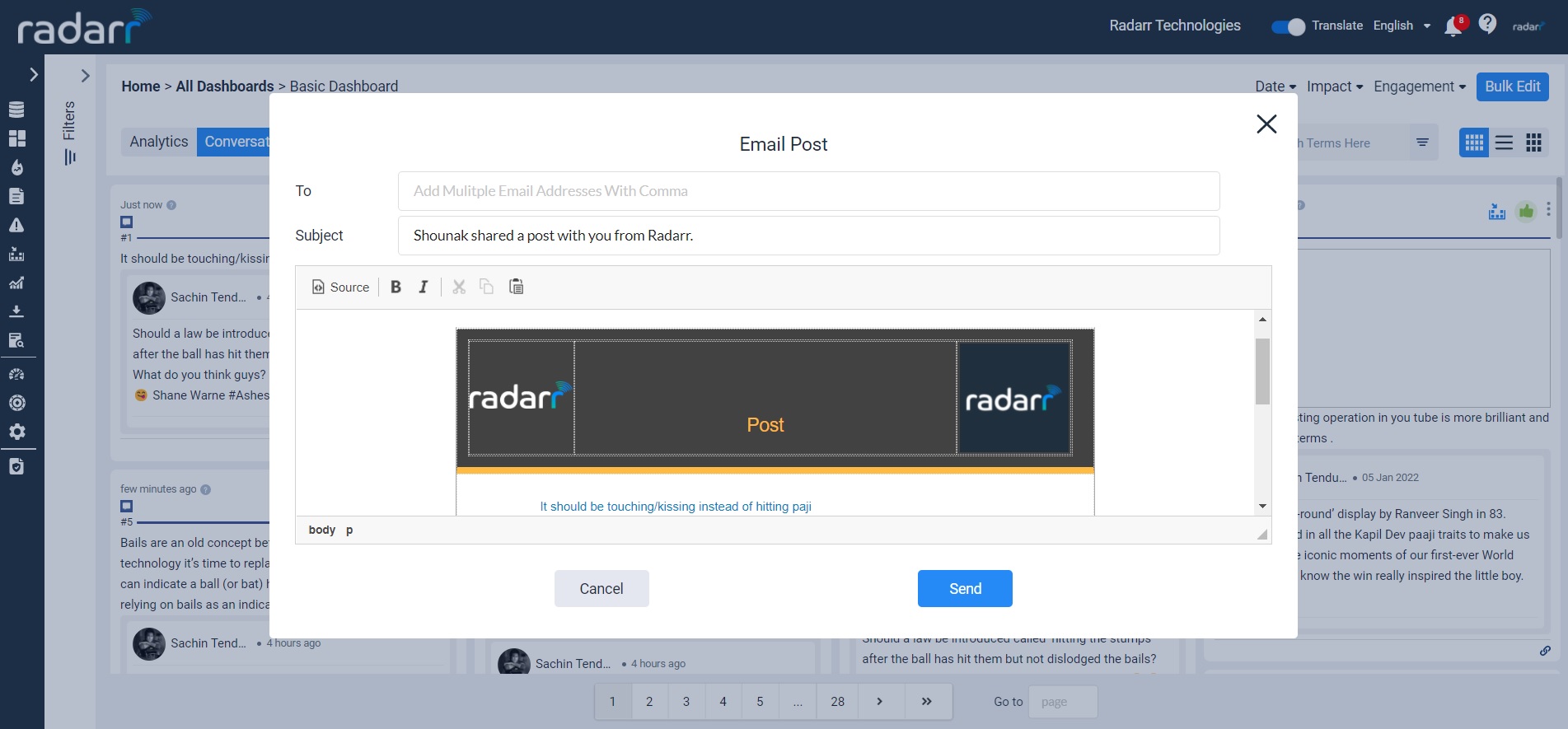 Mark Irrelevant
– This button allows you to remove posts that are of no interest to your tracking objectives. Once this option is selected, you should see another popup appear that will allow you to mark the post as either of the following –
> Duplicate – Exact same posts which appear multiple times can be marked as "Duplicate"
> Unwanted Ad – Posts which are not relevant to your tracking objectives can be marked as such
> Block Source – Used to "Block" sources entirely instead of only one post. Useful if you feel a source is not relevant to be tracked. EG. All posts from a certain user on Twitter.
More Information can be found in the link below:
> Others – Can be used to add a remark for posts that are removed for special reasons.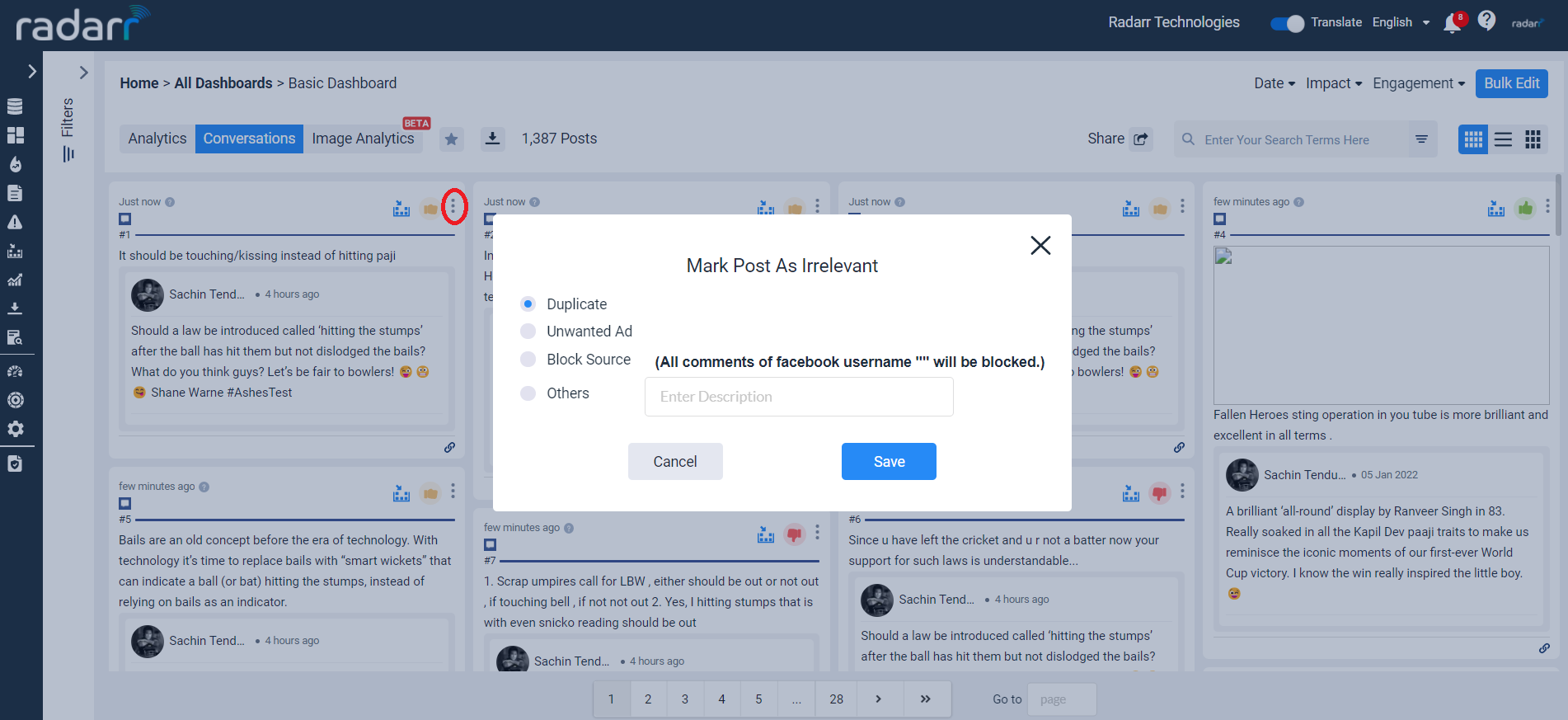 View More
– This button will direct you to the original source or page where the post was created so you can view it at its original source.