Setting TAGS in SMR – Social Media Response
Tags are used to set up rules to automatically categorize your data and to make it easy to set up workflows for your agents.
This article will show you how to add tags and automatically categorize your data.
Step 1: Open SMR- Social Media response in Radarr application from left hand side panel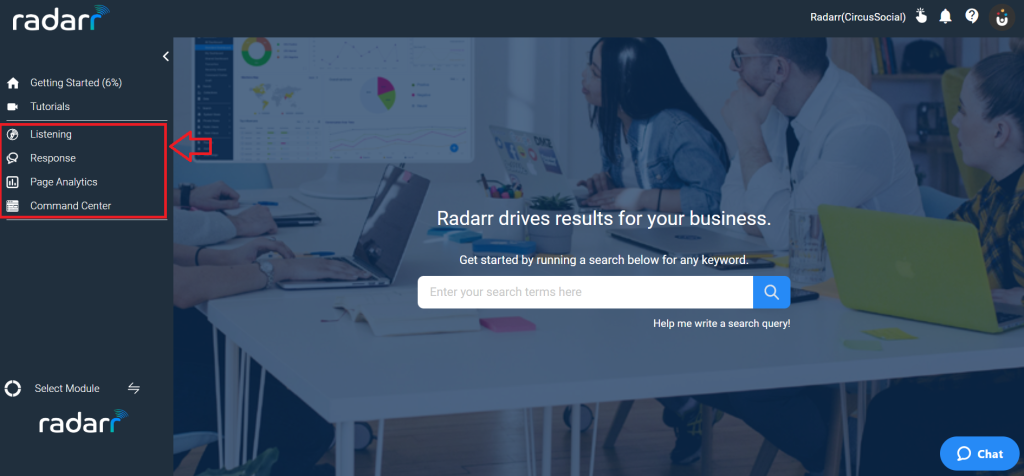 Step 2: Once you are in Social Media Response Module, click on SMR settings and click on Tags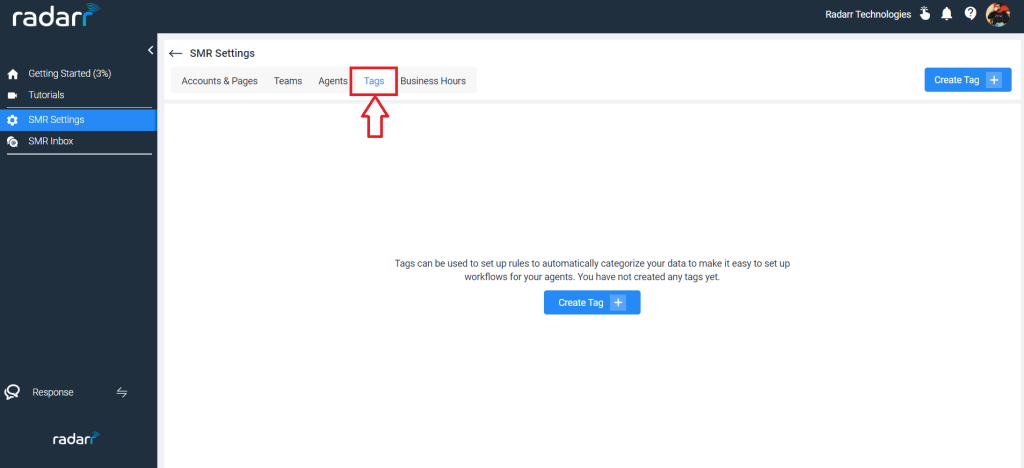 Step 3: Now you can create a Tag either by clicking on the top right corner or from the middle of the page.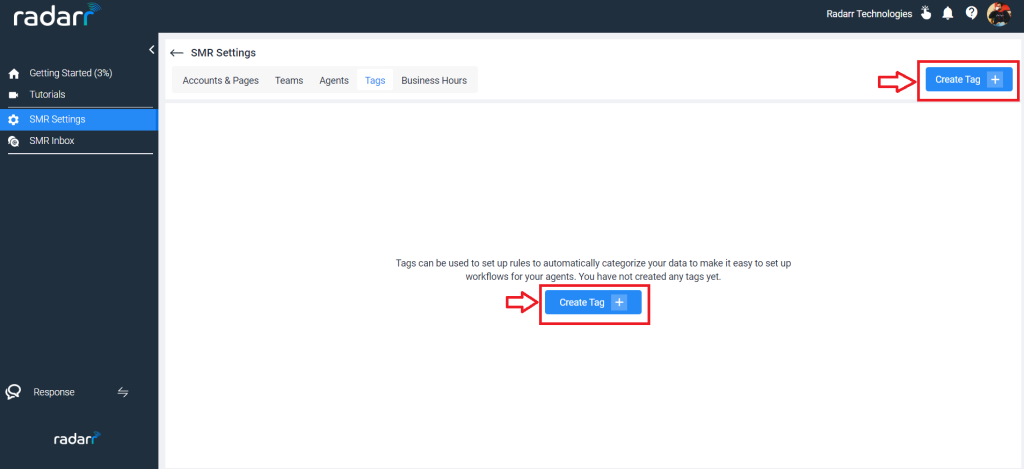 Once you click on Create Tag the below window will appear.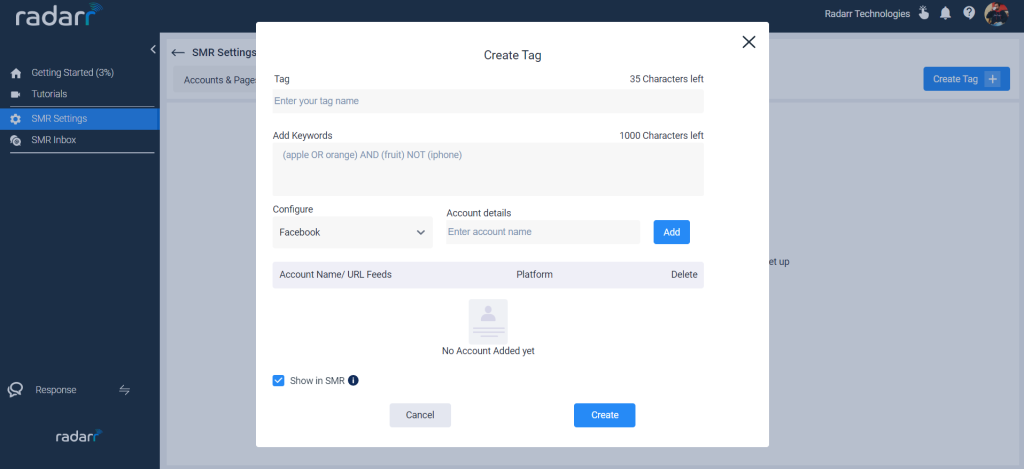 For example, here we will create a tag as 'Complaint' and put keywords as "complaint", "not good", "bad product" or "poor customer service"
So any mentions of these keywords coming from your customer will be categorized as 'complaint'.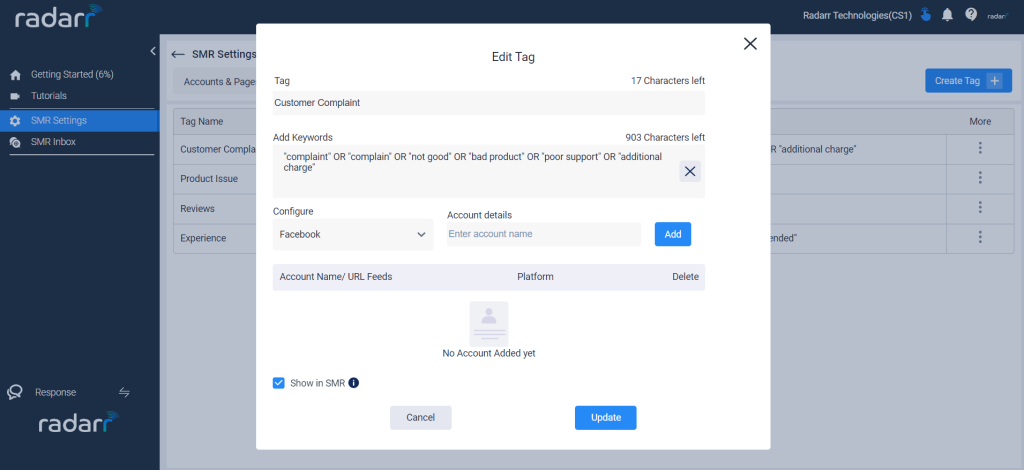 Please note if you enable "Show in SMR" then it will enable both the agent and manager to see the tickets tagged to this particular tag. By unchecking it, tickets will not be assigned to agents and only managers will have access to this and will be able to see the tickets.
Once you click on update, your SMR tag settings will look like the below.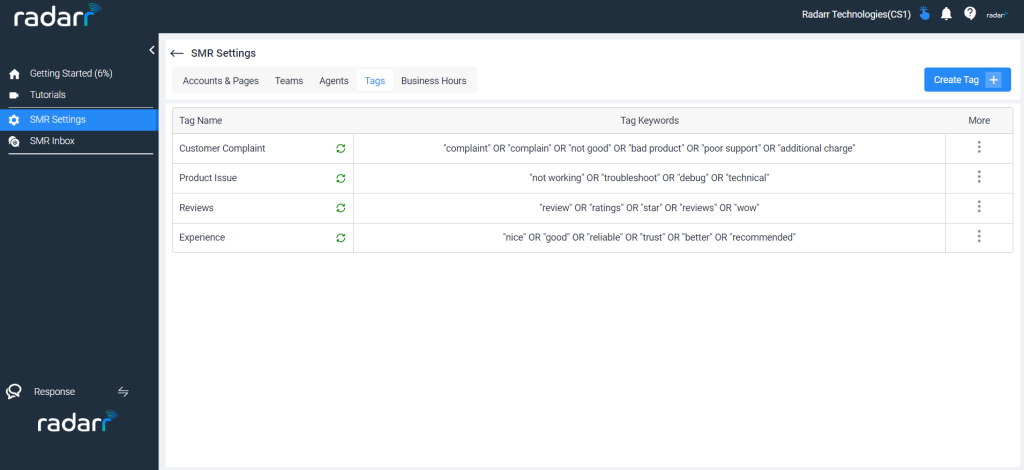 That's it!
Now any messages coming from your customer and having mentions of the keywords mentioned above, the message will be categorized as Complaint or simply tagged to Complaint as a category.
Also, additionally, if you want to categorize your complaint bound to specific platforms like Facebook, Instagram or Twitter then you can configure your social platforms as well. 
Below are the additional steps to configure your social platforms in SMR tags.
Step 1: Once you click on create tags and Create Tag dialogue box opens, you will be able to see a field to put your platform details.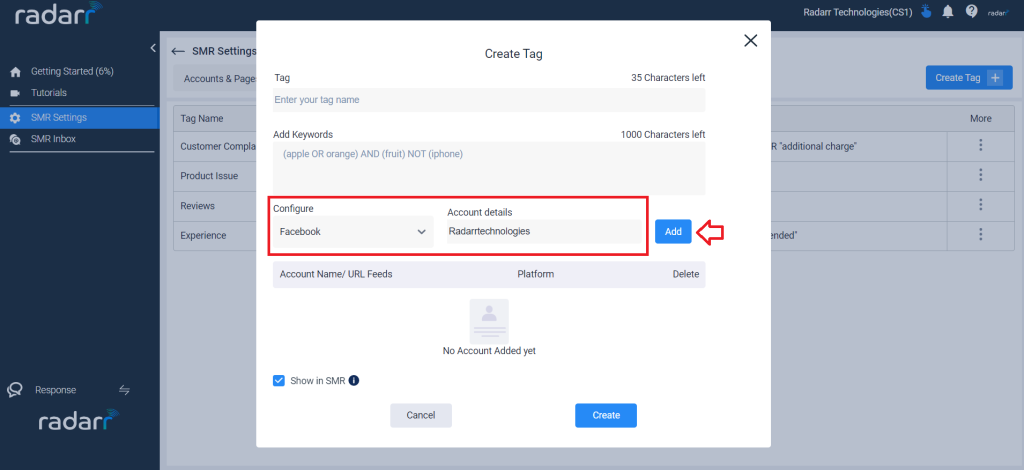 In the below image, we have added both Facebook & Instagram platforms of Radarr Technologies.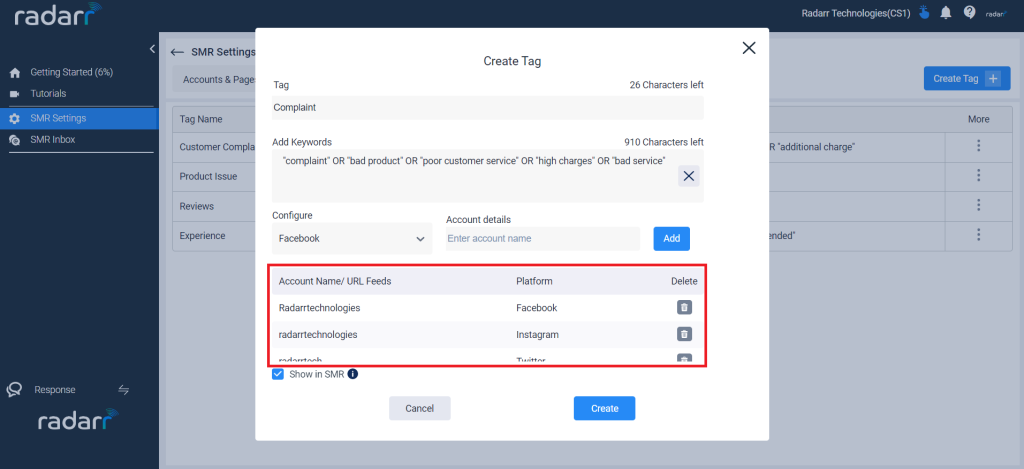 Now any customer messaging on Radarr's Facebook or Instagram and the complaint keywords are mentioned, then the messages will be tagged to the category Complaint. 
Thank you for reading this article, for any queries please feel free to contact support@radarr.com