Subscription Cancellation
This article will help you in canceling the subscription on your own
Step 1: Click on Plans under Subscription from the left-hand side of the Radarr panel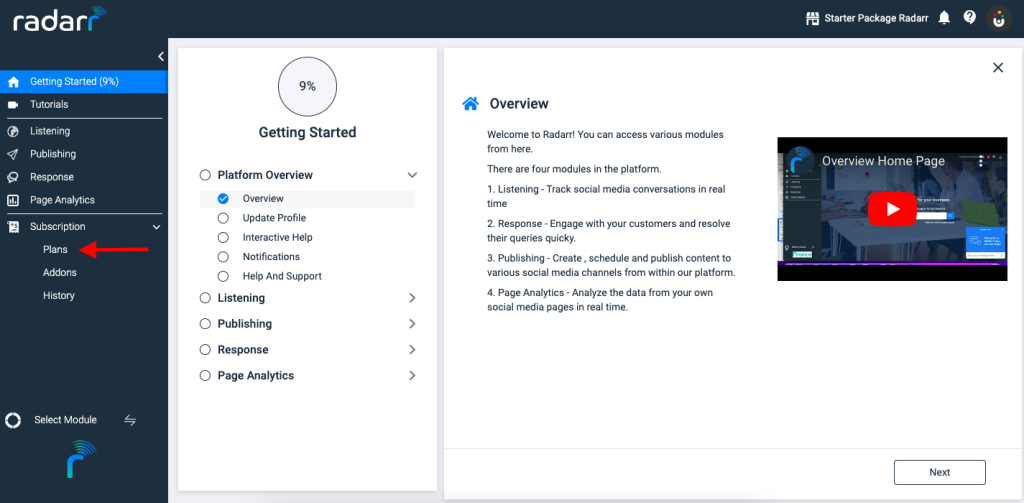 Step 2: Once you click on Plans, you will see an option of "cancel plan" on the right-hand side.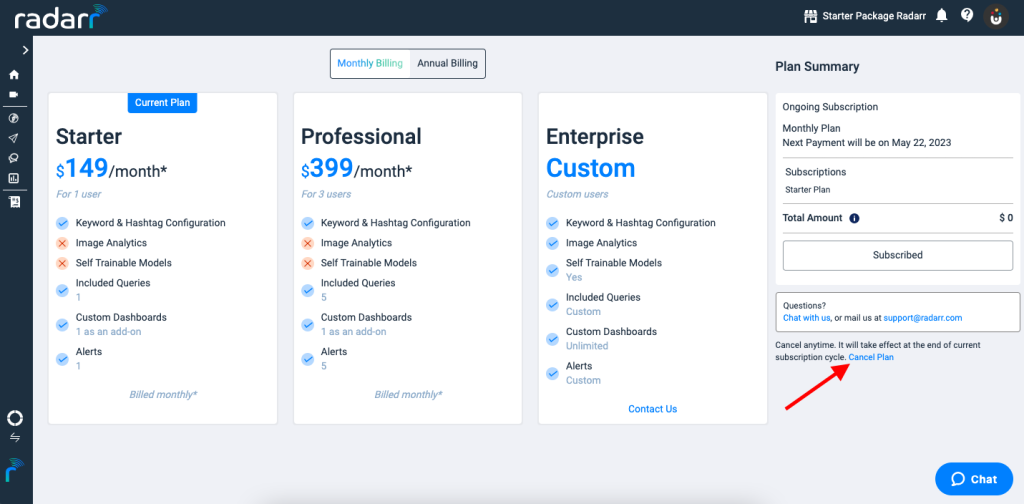 Once you click on Cancel Plan you will get a pop-up confirming to Cancel Subscription.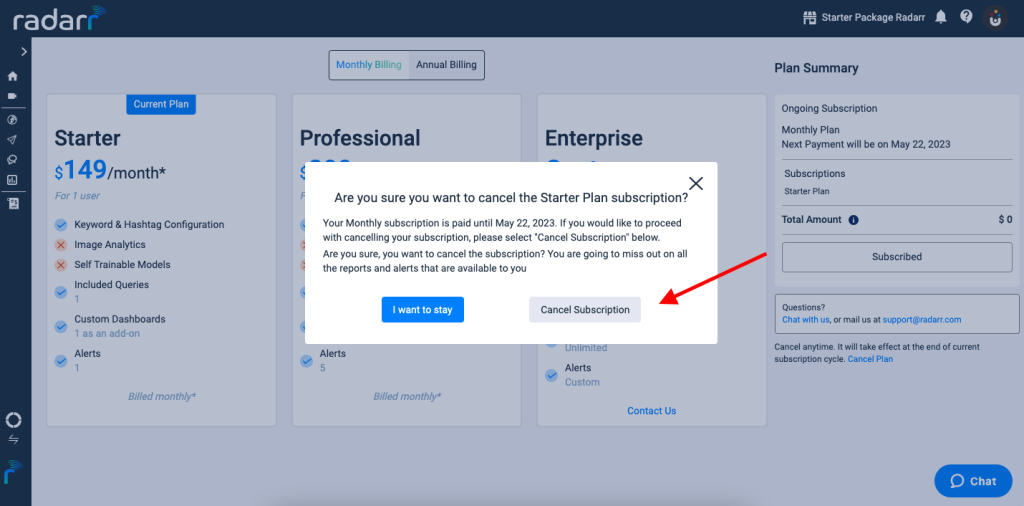 Thats it! You can click on "Cancel Subscription" and get your subscription canceled anytime. However, if you change your mind and wish to stay then you can click on "I want to stay".
Please reach out to support@radarr.com for any concerns.