Response Module: Best Practices & Strategies
This article will help you to understand how Radarr will help you with responses and develop strategies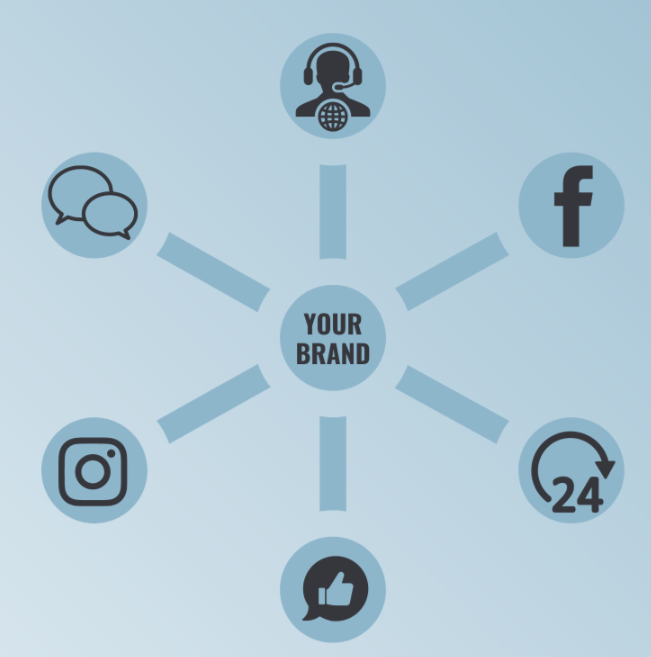 A social media response strategy is an important component of social media marketing that builds authentic customer relationships.
It also broadens brand reach and influences the strength of the connection you have with your audience.
Responding to mentions, comments, messages, and questions on your social media platforms is integral to better connecting with customers and followers. As organizations move into using social media more for marketing and branding, you also should have a strategy for responding to interactions on social media.
This article will focus on specific social media response strategies about replying to comments – positive and negative. We'll also provide practical advice on your company's role in creating a positive online conversation around your organization.
Responding to Negative Social Media Comments
Managing social media for your organization can be time-consuming, especially responding to and engaging with followers.  In this section, we'll explore potential strategies for responding to negative social media comments to preserve your brand's reputation.
Have a strategy in place for customer service issues across all of your social channels
Many comments you'll receive will be related to customer service experiences or product/service defects. It's best practice to separate the way you respond to these negative comments versus others. Implement a workflow for handling these specific complaints on your social media platforms.
People interact with your brand on more than one platform, so it's important to have a streamlined process for handling customer service issues directly on each platform you use.
Your system should include specific points of contact, a step-by-step process for handling each layer of the complaint, and constant communication until the matter is resolved.
Keep your comments enabled
As a business, you should keep your comments enabled. Disabling your comments could prevent you from making the connections you want to with potential customers and current ones.
People are more likely to fall in love with your brand if they can see you have a good product or service that can help solve their problem. That love deepens when you show your company's strong customer service, should anything go wrong.
However, if the comments or behavior are threatening or in clear violation of the terms of use of the platform, be sure to report the account.
Don't delete negative comments
Don't delete negative comments or ignore them! Your brand engagement will go down and those customers or followers with negative feedback will find other platforms to make sure their complaints about you are heard.
They'll be even more likely to say negative things about your brand if you delete or block any legitimate comments and/or concerns about the product or service they have bought.
Honor your customer's experience with your brand, whatever it is. Take the conversation to a private platform if necessary, but don't purge your comment section of negative comments to artificially create your brand perception.
Respond to negative comments as soon as possible
Customers expect issues to be handled promptly and resolved in a satisfactory, seamless transaction. Whether it's negative comments or customer service issues, many expect a response within 24 hours.
Ensure you have a system in place to handle all customer service issues, whether that's directing them to your customer service phone number or handling them directly through social media.
You might want to use Radarr to keep track of conversations about your brand across all digital channels. Missing a critical comment, conversation, customer service issue, or relevant trend involving your brand or industry could be harmful to your organization's reputation.
Your comments to followers/customers always should communicate with empathy first and focus on resolving the issue.
Responding to Positive Social Media Comments
Responding to positive social media comments also requires intention and strategy to maintain your organization's connection to followers and customers.
The last thing you want to do is miss out on an opportunity to engage with your customers and increase your brand's following. Here are some best practices for responding to positive social media comments.
Respond to positive comments every time
This shouldn't have to be said, but it needs to be: respond to positive social media comments! It's easy to be caught up in responding to negative comments and catching all the customer service inquiries on social media platforms.
Don't forget to respond to positive social media comments just as thoroughly. Respond to as many individual comments as you can and personalize each message to those commenters.
You can use Story features on Instagram and Facebook to tag supporters and share their positive comments about your organization. Use live streaming options to shoutout those positive commenters and encourage them to continue supporting your brand.
Show your appreciation
You can even go a step further than shoutouts and tags by offering those with positive comments discounts, coupons, and access to special events. Offer them exclusive ways to stay informed about your brand that others may not have access to. Reward your supporters!
Do something to help build their social media presence
Many of your customers and followers are building social media presences of their own. Deepen your relationships with them by doing something to support their endeavors alongside responding to their positive comments.
Instagram Stories are extremely popular, with 500 million people using Stories every day. Use Stories to highlight positive comments and encourage your followers to support this person or group, follow supporters yourself, or ask to collaborate with them in other ways.
A Company's Role in the Online Conversation
Companies need to take part in the online conversation around their brands. It's critical to building a lasting presence. Educate and entertain your online audience. Hire to build a successful social media presence. Establish a collaborative work environment and provide your customers with a way to interact with you in real-time via multiple channels.
Build a brand of integrity and transparency
Organizations should aim to build a brand of integrity and transparency. For example, many companies have fallen victim to breaches in security and an invasion of their customers' private information. A transparent brand would offer as much information they could to their customers about the incident and how they plan to recover.
Customers appreciate transparency, brands taking ownership for their mistakes and correcting where possible. Followers are also more likely to interact and purchase from your company if it aligns with their values.
Be genuine in the movements you support, the people you support, and the companies you interact and partner with. Make sure you are authentic in what you choose to support as an organization.
Give customers multiple platforms to interact with you on and in real-time
Customers like to ask questions directly to brands on social media, whether that's in comments or direct messages, and they expect an answer. You should provide real-time interaction with customers, and one of the best ways to do this is on social media platforms.
The more efficient you are at engaging with your customers in real-time, the easier it is to build a loyal relationship with them.
Provide educating and entertaining content to engage customers
When it comes to online conversations, companies have a responsibility to educate, entertain and engage their customers with valuable, relevant content.
You should be educating your online audience about your product or service, what problem you can solve for them, and how it can affect their lives if not addressed. Consistently create high-quality, thoughtful content that is interactive and promotes a two-way conversation.
Collaborative company culture helps a seamless customer experience
Every department's success is intertwined with the others. Make sure you create a company culture that is rooted in collaboration and the bigger picture. Everyone should be working together for the common goal of the customer.
Create a clear plan for your social media response efforts and ensure that every team in the company is familiar with the plan and their roles in executing it effectively. Make sure each team's customer response techniques are aligned with the values and goals you've constructed.
Key Takeaways
Organizations should implement social media response strategies because being responsive to your customers and followers online is key to creating an influential online presence.
To effectively respond to negative comments you'll want to:
Keep your comments enabled.
Respond to comments as soon as possible.
Do not delete comments without addressing them.
Have a separate system for handling customer service issues versus other negative comments.
When you respond to positive comments:
Make sure you're taking just as much time to thoroughly address positive comments.
Show your supporters appreciation.
Return the support to those with positive comments with a genuine gesture.
Organizations have a responsibility in creating a successful online conversation around their brand. That responsibility includes:
Building a brand of transparency and integrity.
Establishing a collaborative company culture.
Hiring the right people to lead your social media team.
Consistently creating educating and entertaining content.
Giving customers and followers multiple real-time engagement options.
These strategies further your ability to connect with customers and bring much-needed awareness to your brand.