Where do I monitor the progress of my file download requests
You can monitor the progress of your download requests as well as view a log of all download requests via the "Downloads" button located at the left panel of your Radarr platform.
The picture below illustrates the instruction to use the Download option in the Radarr platform.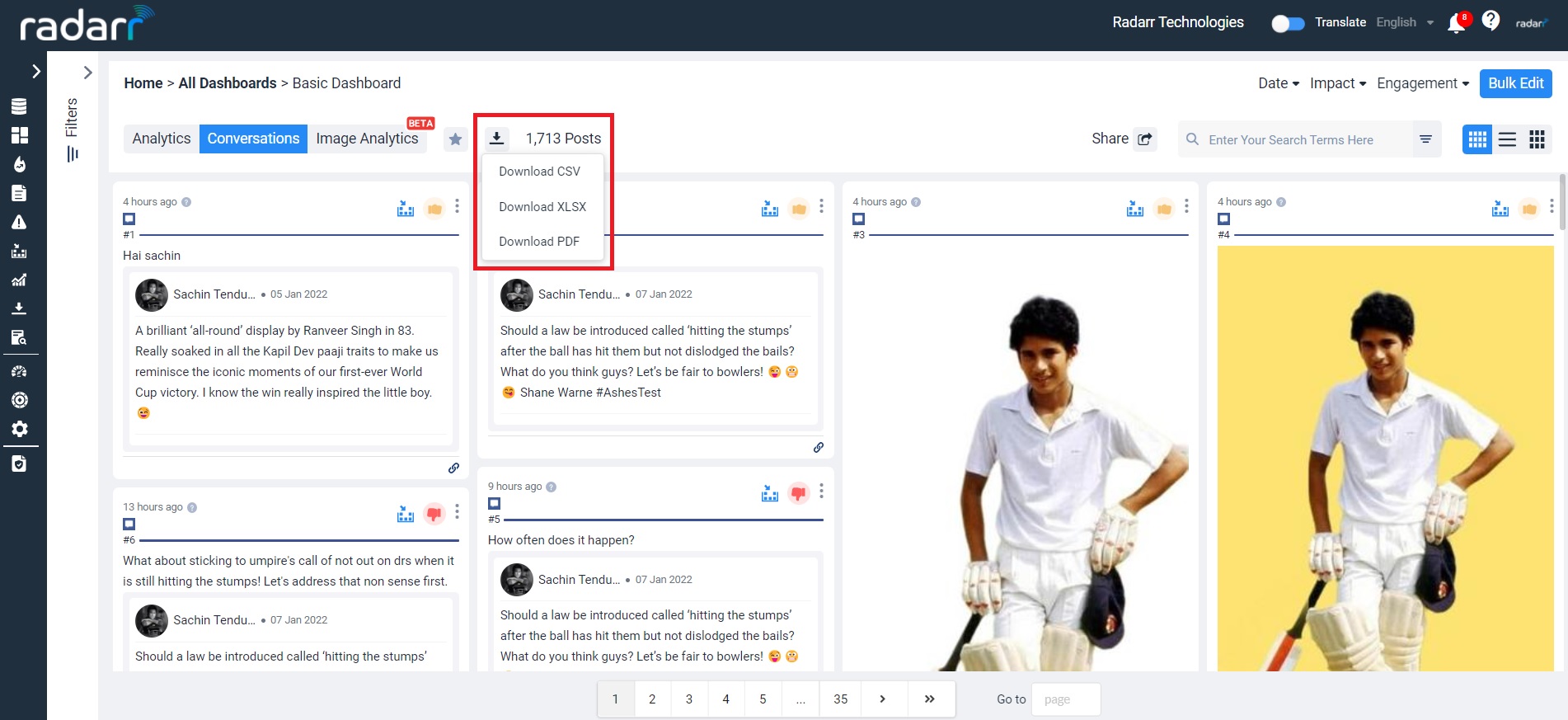 Once you have selected the download button, click on the option – CSV, XLS or PDF in the desired format that you want to download. Once downloaded, you can track and download the file from the Download option located on the left hand side of the Radarr platform.
The download window looks like the image below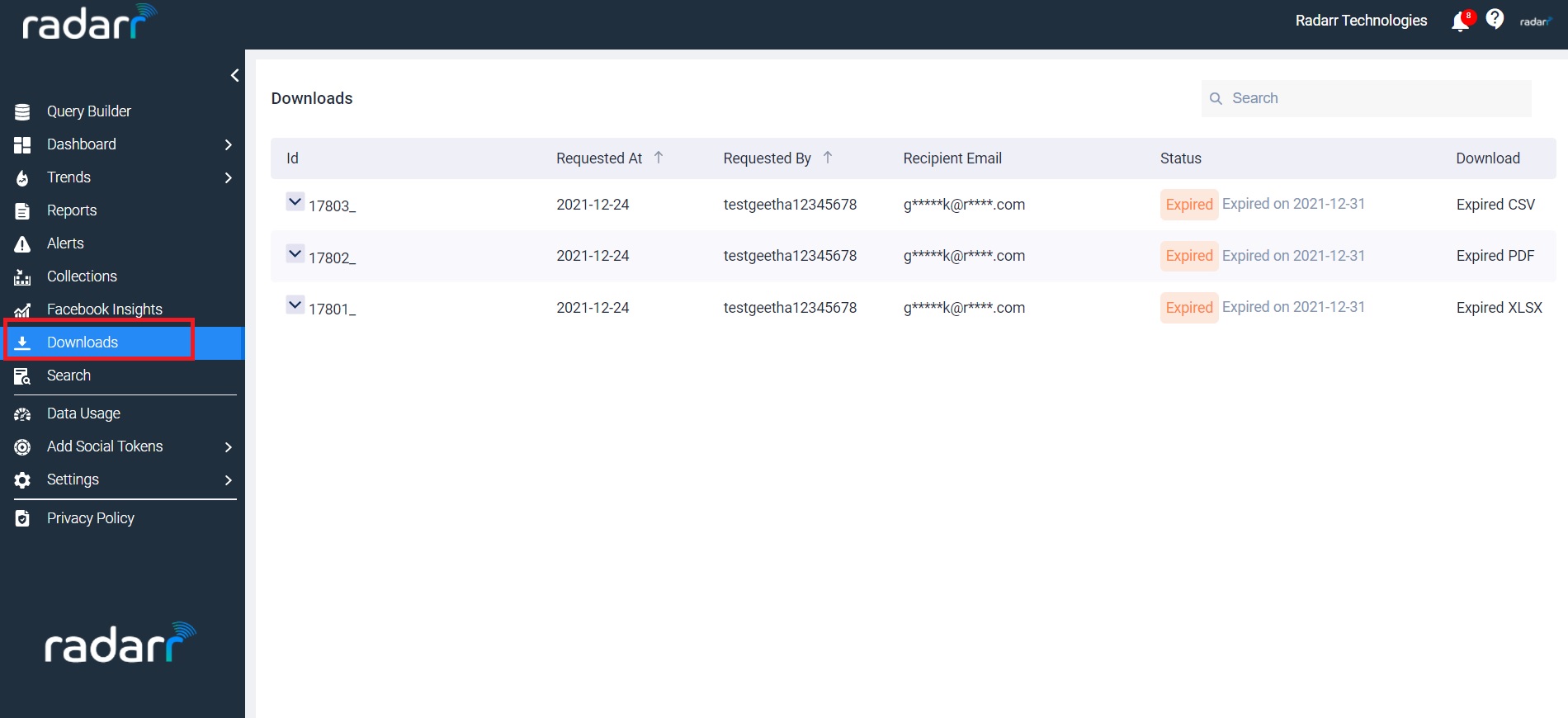 Please note that the downloads will be available for a week from the time of download.