How do I edit/modify/setup my Account/Profile details on Radarr ?
To access your Account Profile settings, head to the "Accounts" tab on the top-most right corner of your Radarr dashboard.
From the Accounts page, you will be able to perform the following functions –
Add a profile picture
Change your name
Change your username
Change your password
Edit your timezone
Change the post viewing settings
Enable/disable platform notifications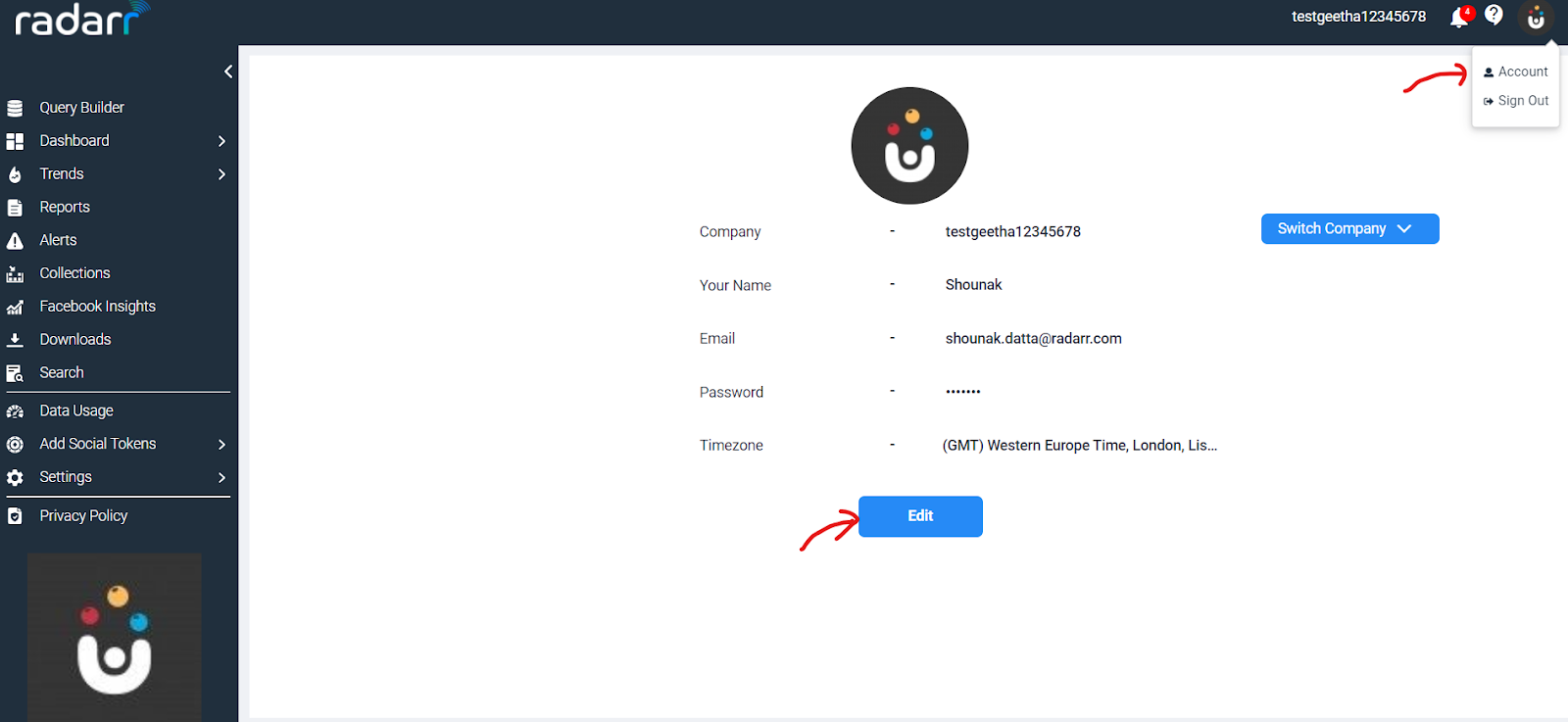 To perform any of the functions listed from 1 – 7 above, simply click on the "Edit" button and enter/modify the required.
Click "Save" once done to save changes.
Enable/disable platform notifications
Points to note – Please ensure that your timezone is set to your current location as all posts, reports and alerts will be determined by this time zone selected here.
Click here to know how to setup the time zone.