How can I translate posts in a different language?
Radarr allows you to translate a post in language of your choice and here are the steps to follow to translate a post.
Step 1: Head to dashboards and then to "all dashboards" & select the dashboard from which you want to visualize the data from.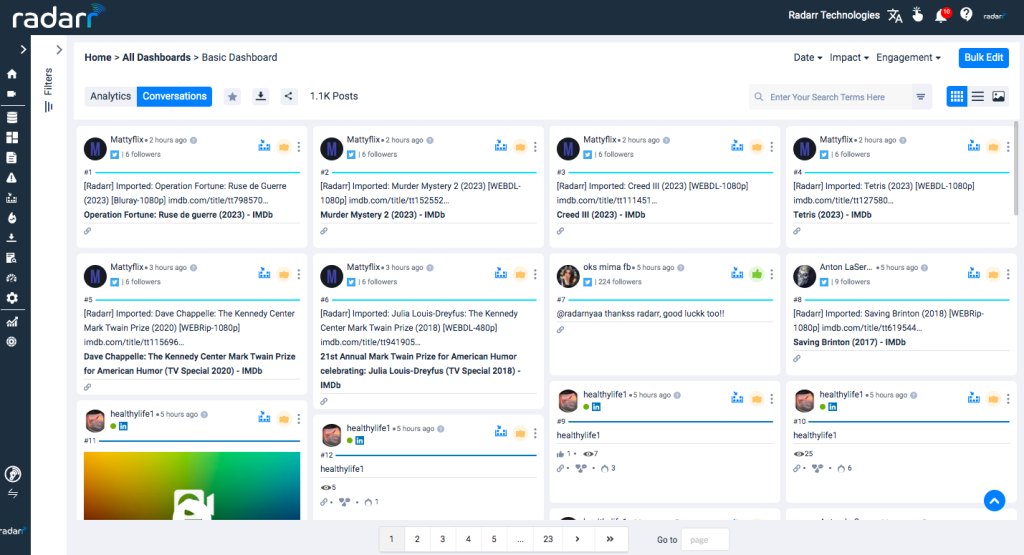 Step 2: You can now find the "slider button" next to the account name. For example it is "Radarr Technologies" here. Now slide the button. This button is used for translation.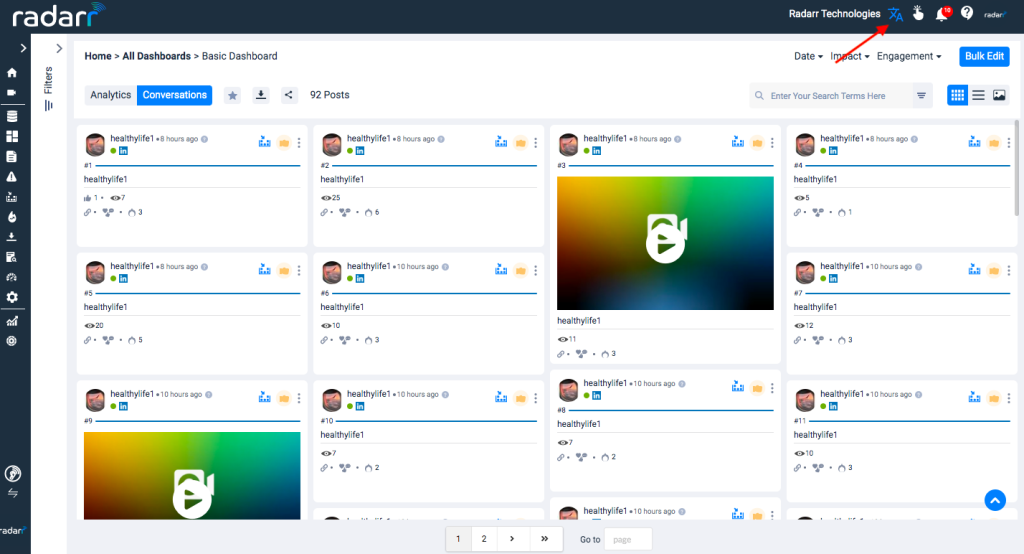 Step 3 : Click on the drop down menu of the languages section. By default the entire page gets translated to English and also we have an option to translate the post to other languages.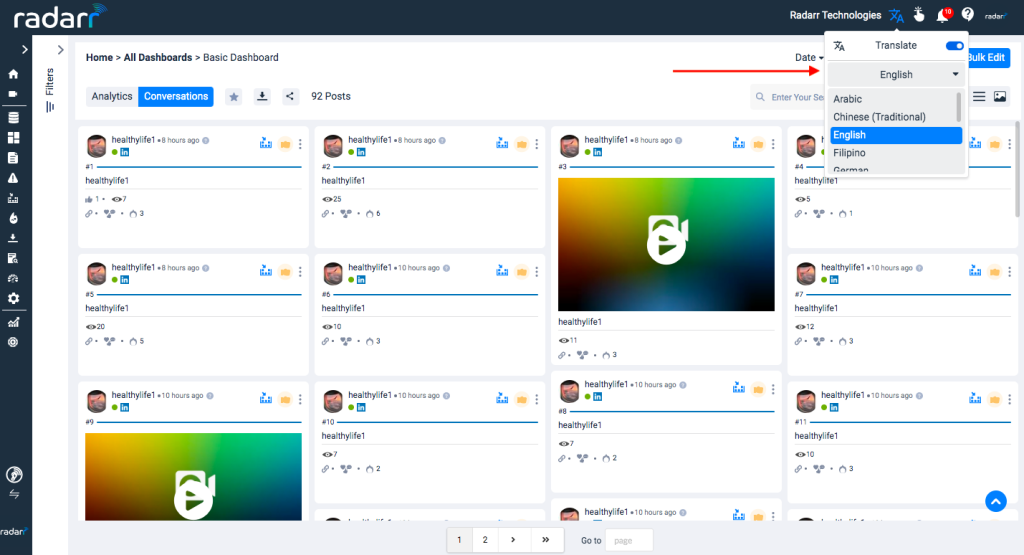 Ex: Here we have chosen "THAI" language in which all the posts should be translated into. This is how post translation works into different languages.
Radarr Supports various languages for translations such as Chinese Traditional,Myanmar (Burmese),Japanese,Indonesian,German,Spanish,Arabic,Thai,Malay,Filipino,Vietnamese.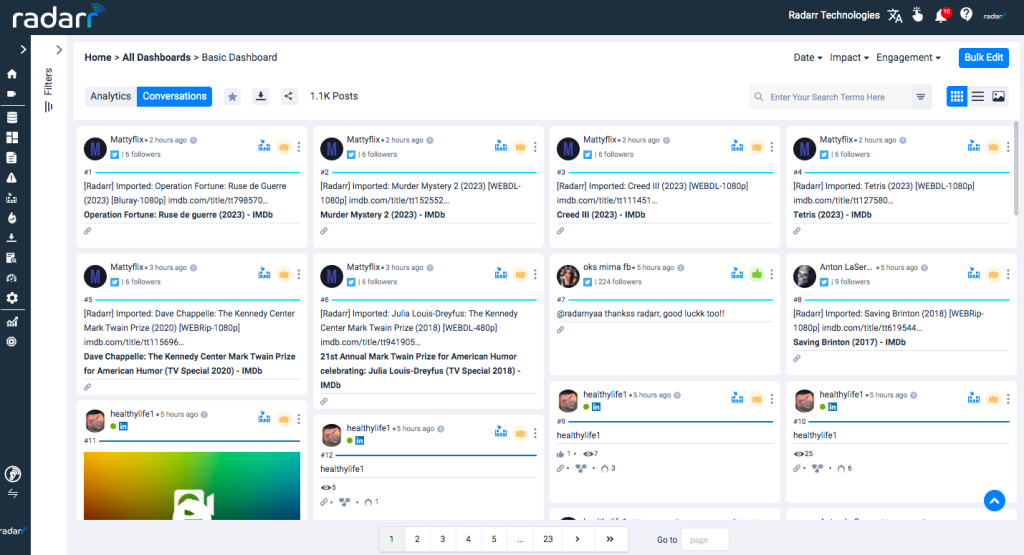 Thank you for reading the article. Please reach out to support@radarr.com for any concern.