How and where do I define my Account timezone? What is its significance?
The time zone can be set in the profile settings
It's important to set the timezone in order to view the real-time data
Step1: Click on the profile button and it redirects to page this page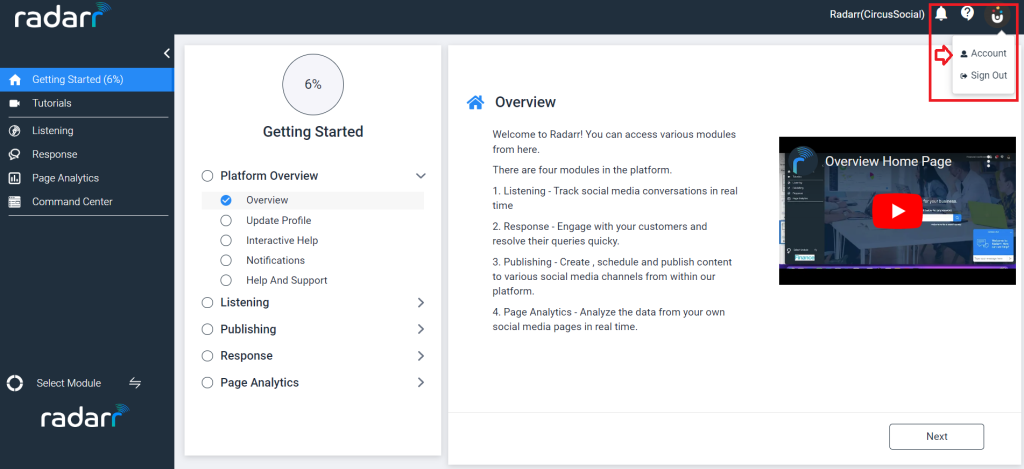 Step2: Click on Edit Button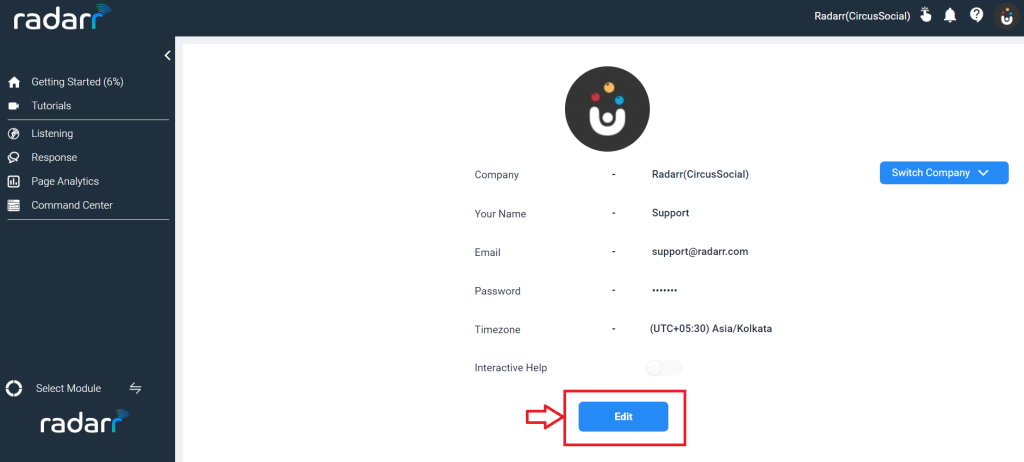 Step 3: Edit the Timezone according to your preferences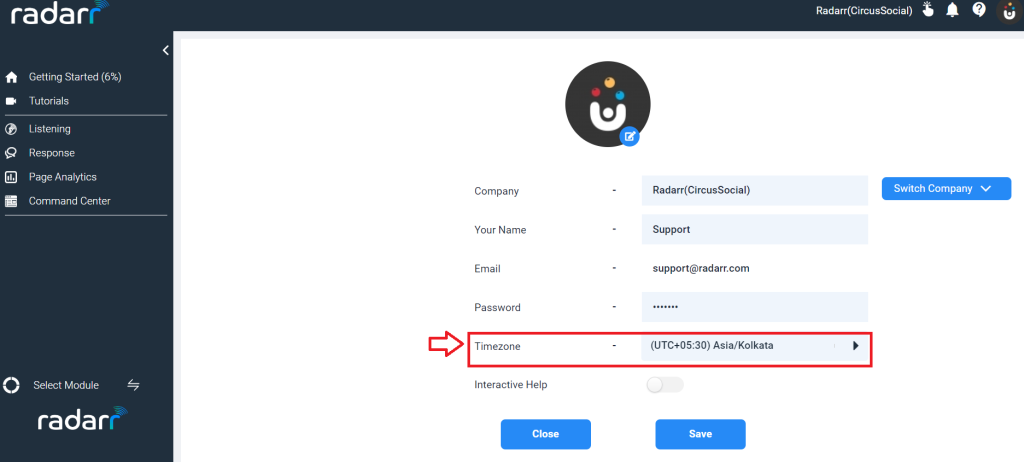 Step 4: Set your Time Zone according to your preference

Step 5: Click on Save.
Please reach out to support@radarr.com for any queries.