Facebook Token Authentication
Please follow the below step to authenticate Instagram token with Radarr.
Step 1. Click on Social Token
Step 2. Click on Facebook Icon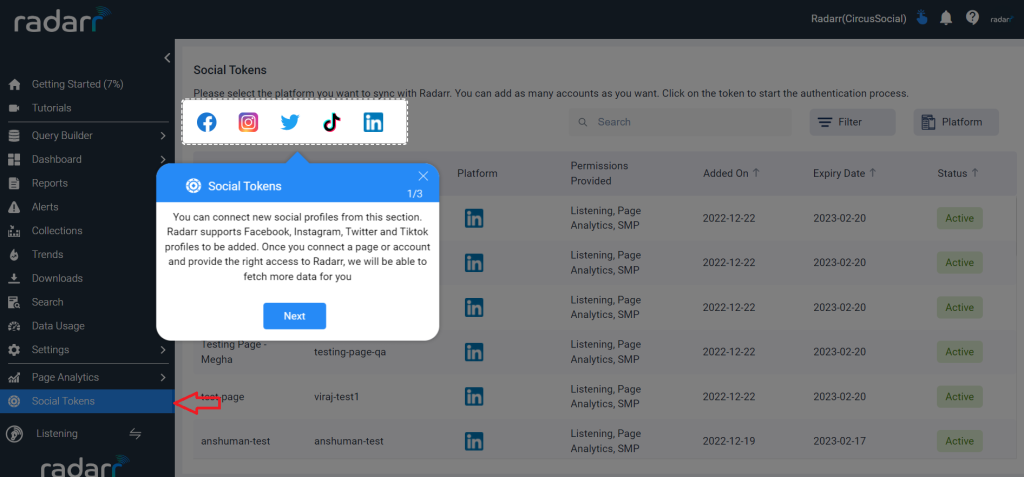 Step 3. As soon as you click on Facebook Icon the below dialogue box appears.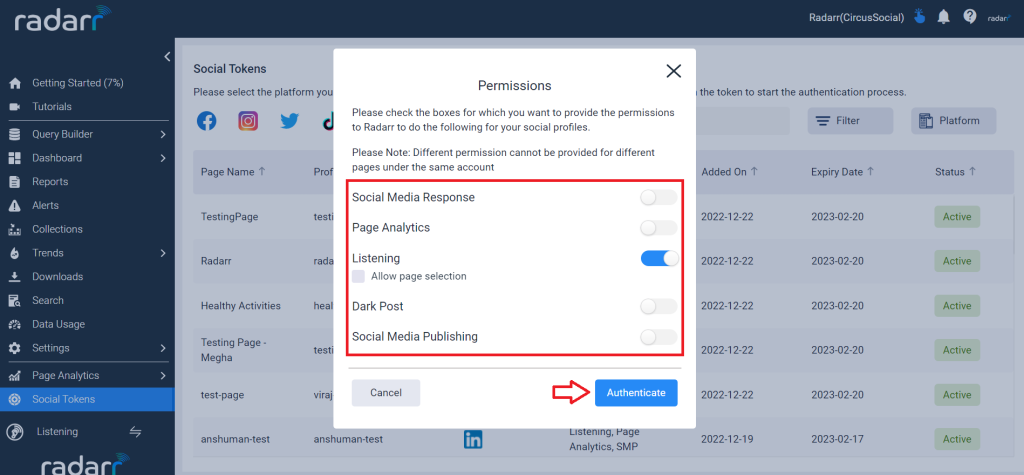 Step 4. Allow permission based on requirements and click to authenticate Facebook.
Step 5. Please accept all incoming steps.
Step 6. Please ensure you see the "Authorized Successfully" message
Step 7. You would now have successfully provided authentication.