Facebook Token Authentication
Please follow the below step to authenticate Facebook token with Radarr.
Step 1. Click on Social Token (From Listening module)
Step 2. Click on Facebook Icon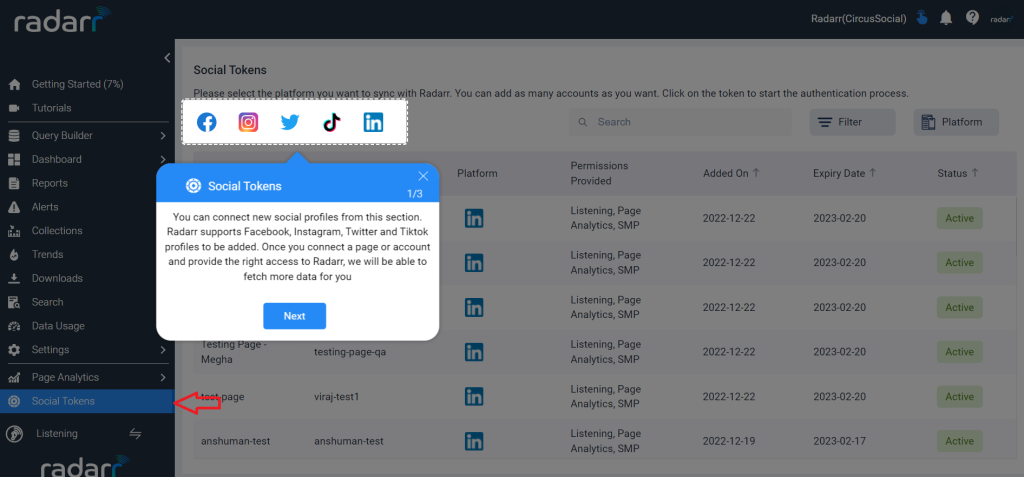 Step 3. As soon as you click on Facebook Icon the below dialogue box appears.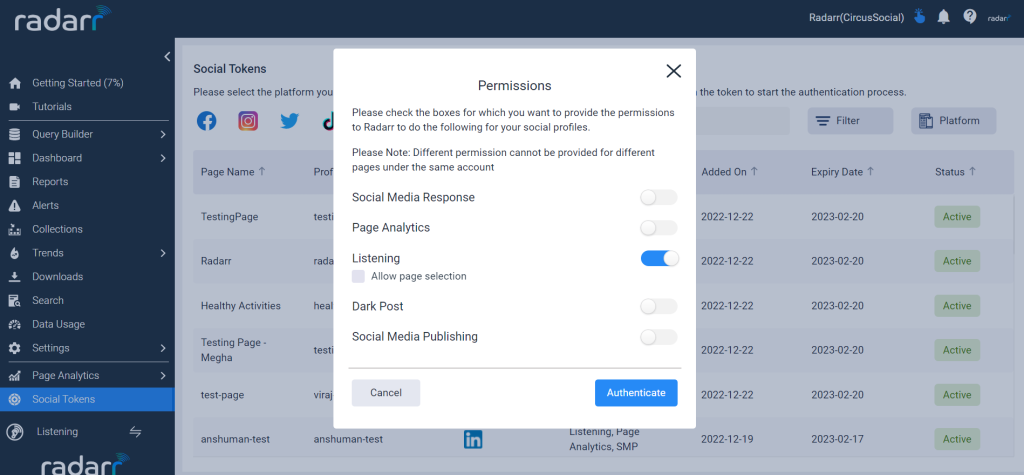 Step 4. Allow permission based on requirements and click to authenticate Facebook.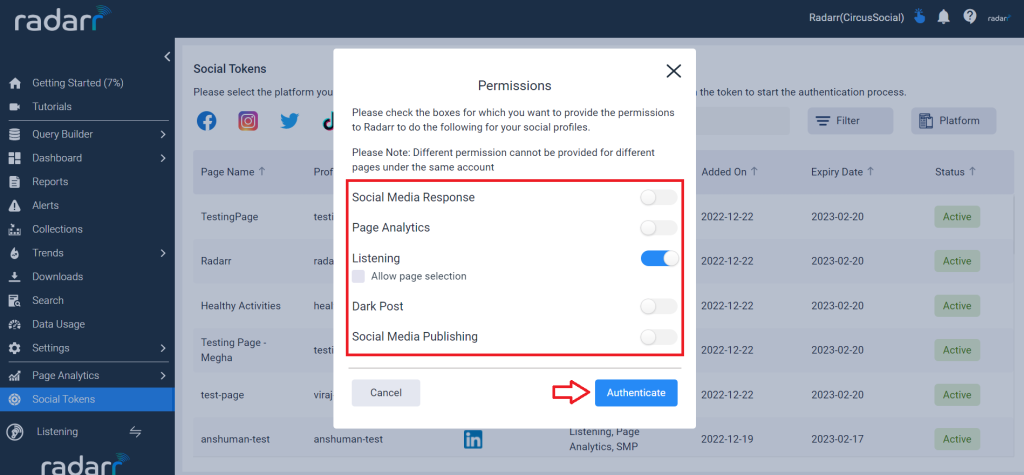 Step 5. Next you will be redirected to your Facebook account to allow permission to Radarr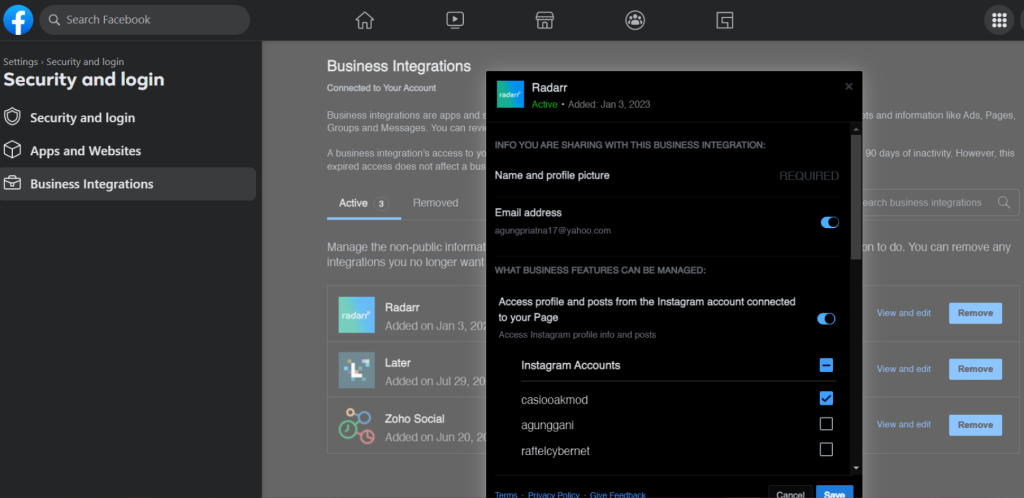 Step 6. Select your settings accordingly and Click on Save.