Create or schedule a reel in Publishing Module
This article will show you how to create a post and schedule it for publishing using Radarr's publishing module.
Step 1: Select Publishing Module from the left-hand side of the Radarr Platform.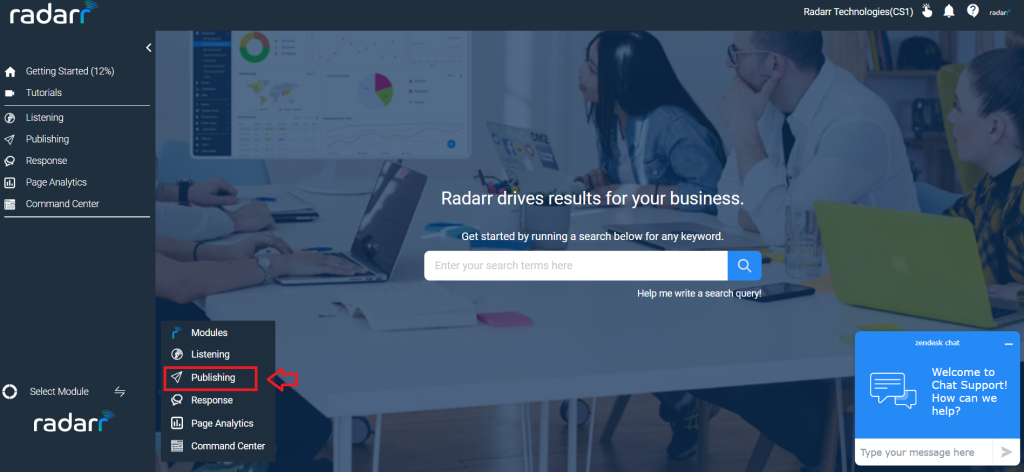 Once you land on Publishing Module, you will see the below window of Social Media Publishing in Radarr.
When putting together a social media calendar, you should plan content in advance. Thinking about content in monthly or weekly categories will help you see the big picture – and simply save you a lot of time.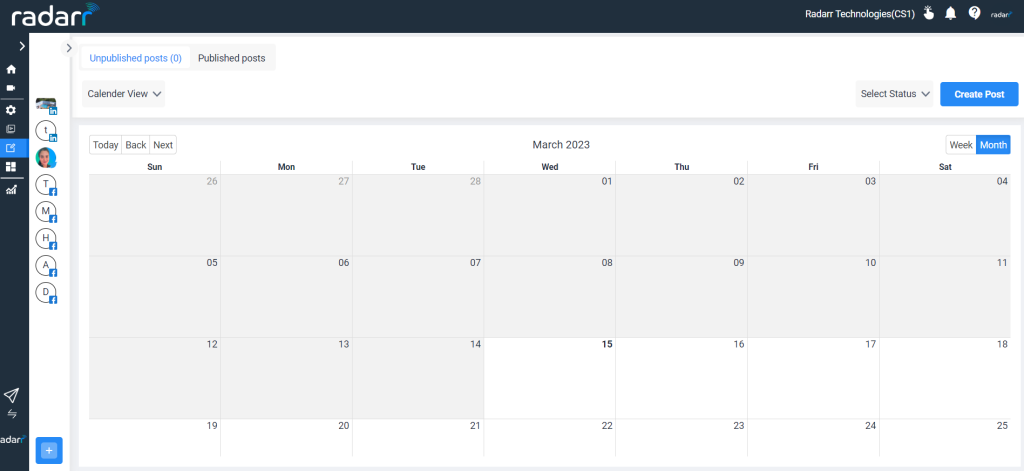 Now to begin with scheduling a reel, click on Create Post located in the top right corner as shown below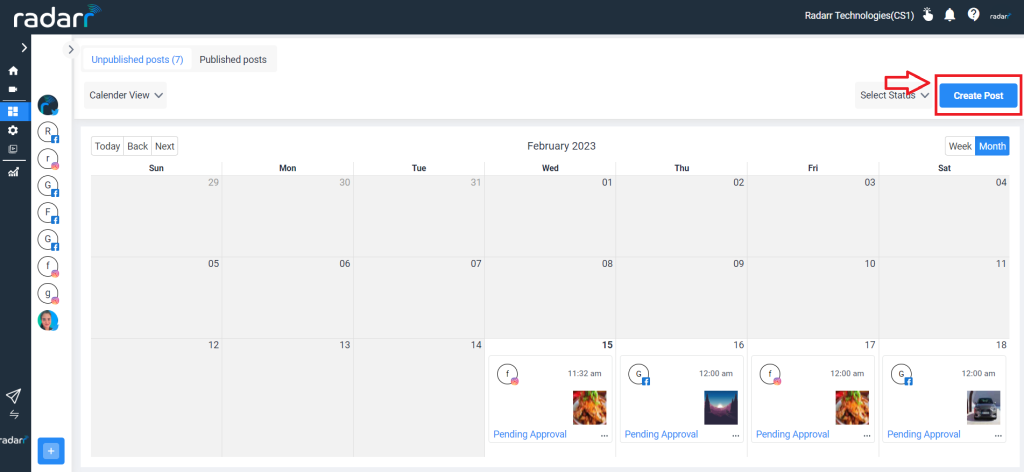 Once you click on create post, you will see the below window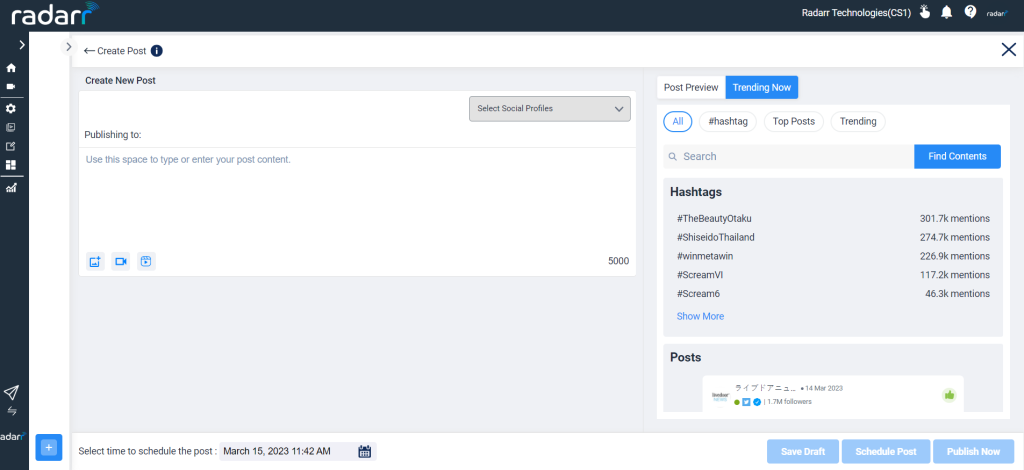 Now select the Instagram profile from which you want to schedule the reel. Radarr has the most advanced scheduling option for selecting multiple Instagram accounts at the same time and scheduling your reels.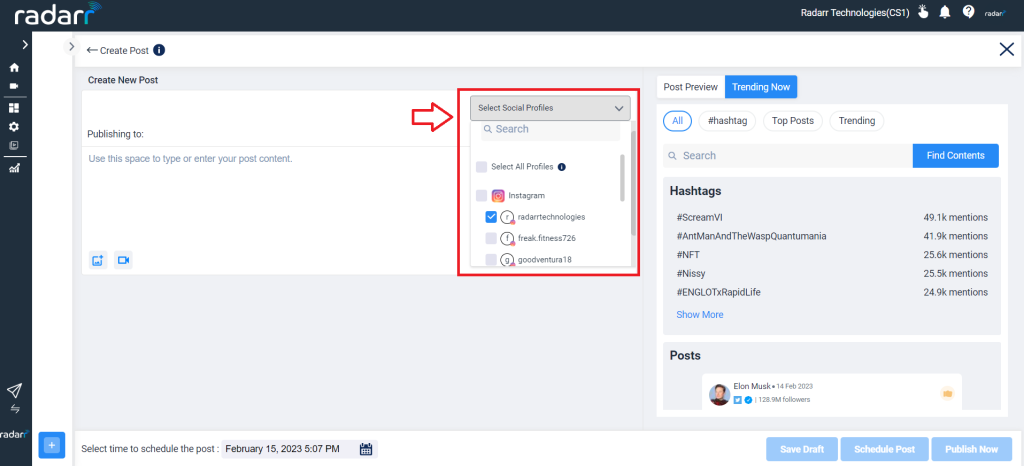 After selecting the profile you need to click on apply and start using the below space to create your content and you will have the option of selecting reels as shown below.
Note reels can be selected from your computer directly or from files that you have already stored in the asset library.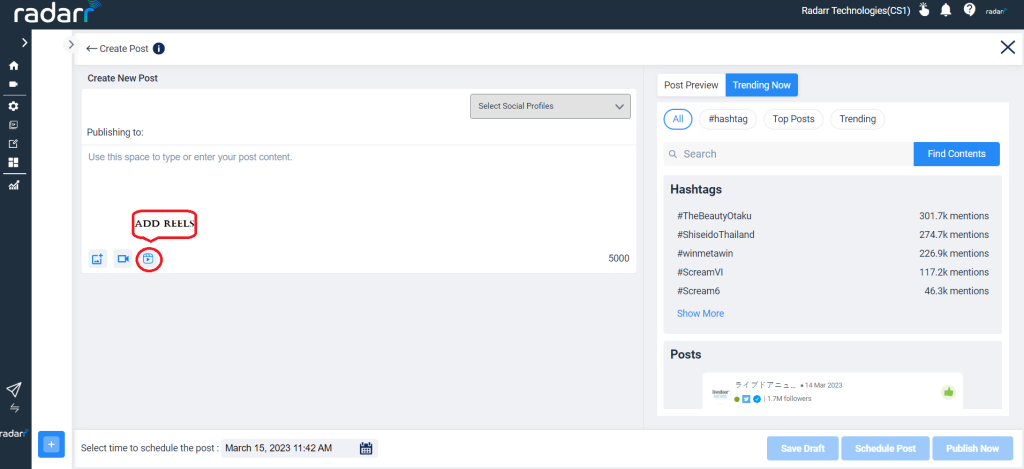 Once you insert your reel and text, you will be able to select a date and time to schedule as below.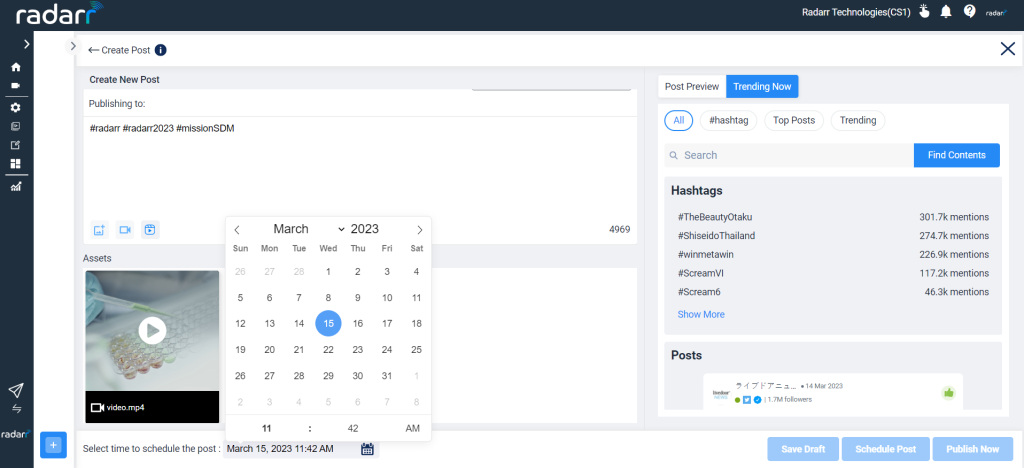 That's it!
Once you have selected the time and date, you can either Save the Draft, Schedule a Post or you can Publish it right there. Radarr's AI will also suggest you trending hashtags and top posts to improve your content marketing strategy.