Connect social network in Publishing Module
This article will show you how to connect your different social networks into one place – Publishing Module
Step 1: Select Publishing Module from the left-hand side panel of Radarr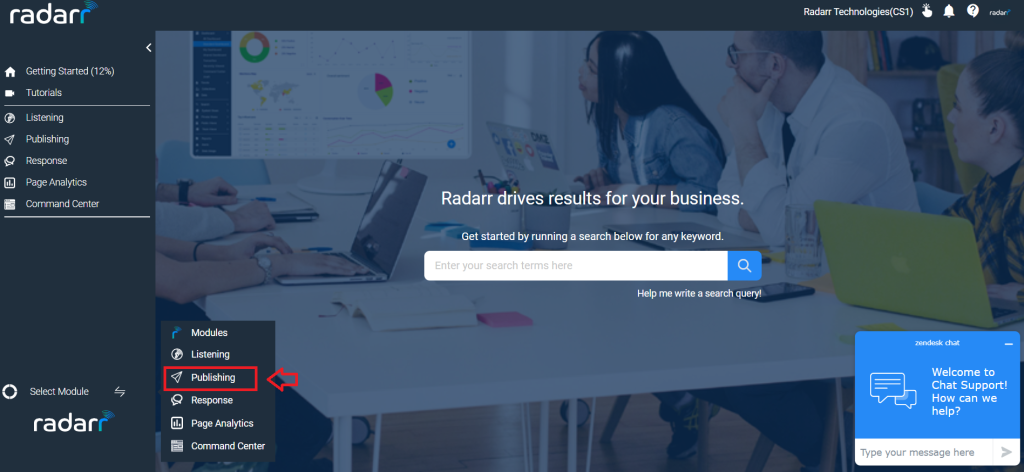 Step 2: Click on SMP settings as this section will be helping you to connect your social pages.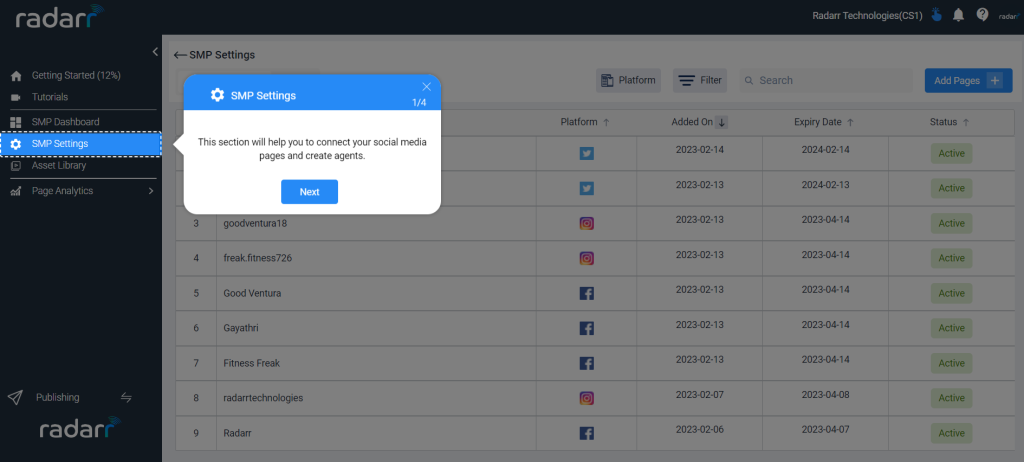 Step 3: Once you are in SMP settings dashboard, you will see your account and pages that you have configured, if not configured, follow the below steps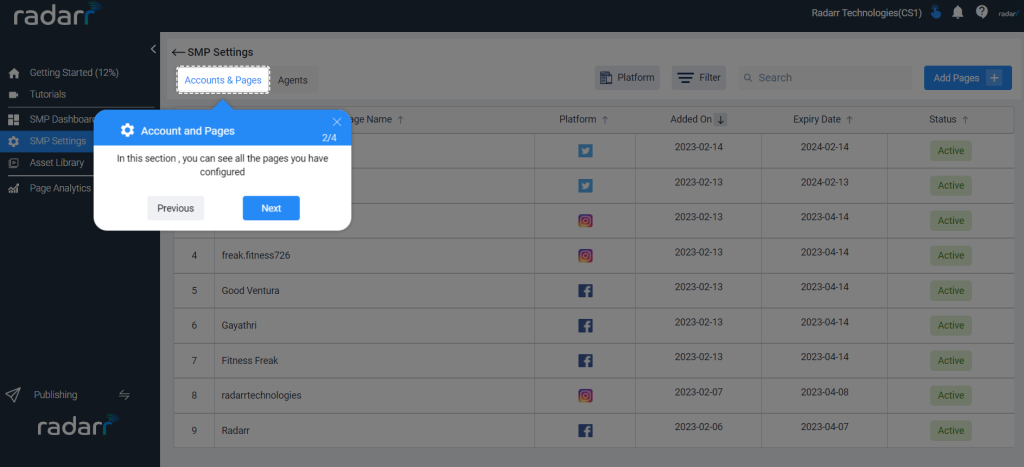 Step 4: Click on Add Pages and select the profile you want to add from Facebook, Instagram, LinkedIn, or Twitter.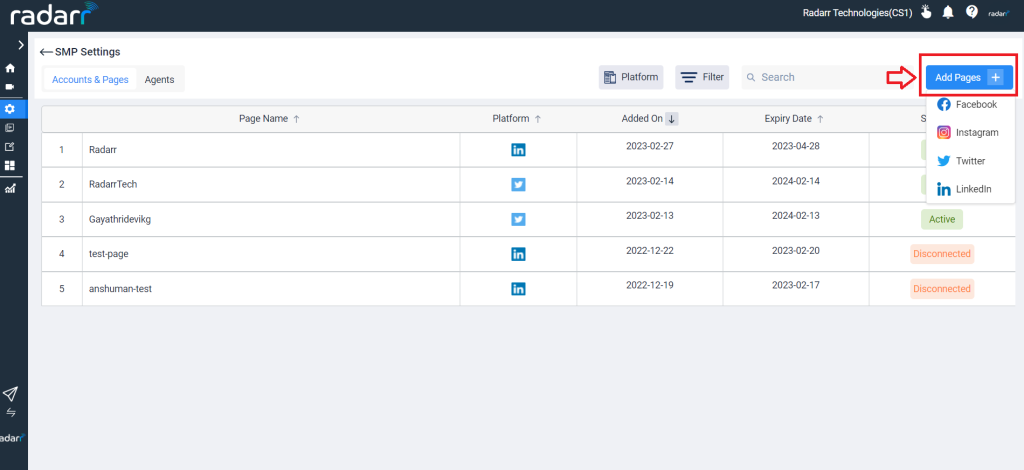 The below steps show Adding a Facebook Profile
After clicking Add pages, click on Facebook, Instagram, or Twitter icon and you will see the below window appears.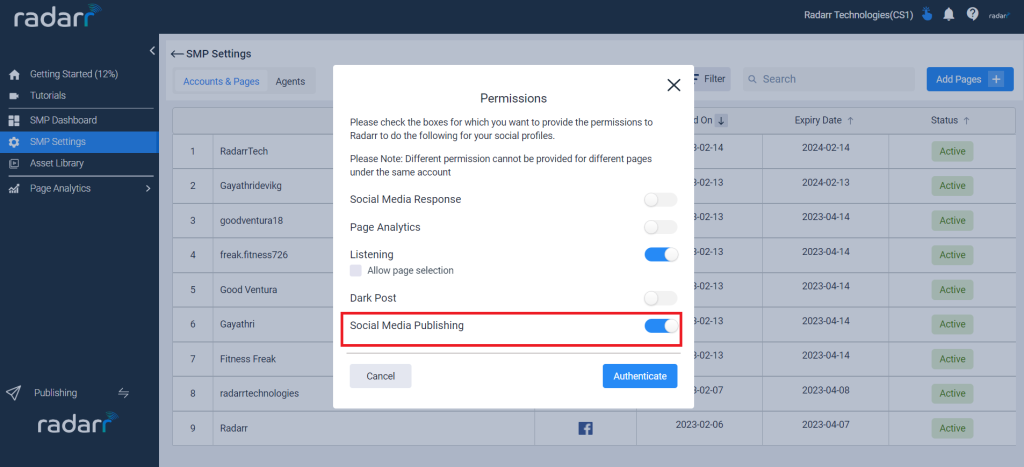 Now make sure that Social Media Publishing is selected as shown in the above picture.
Now Click on Authenticate and you will receive a pop-up window from Facebook asking for your password to authenticate your Facebook profile that you want to add to Social Media Publishing. Similarly, you can add your Instagram or Twitter pages by following the above steps.
Once your pages are configured the window will look like below which will consist of all the social accounts configured.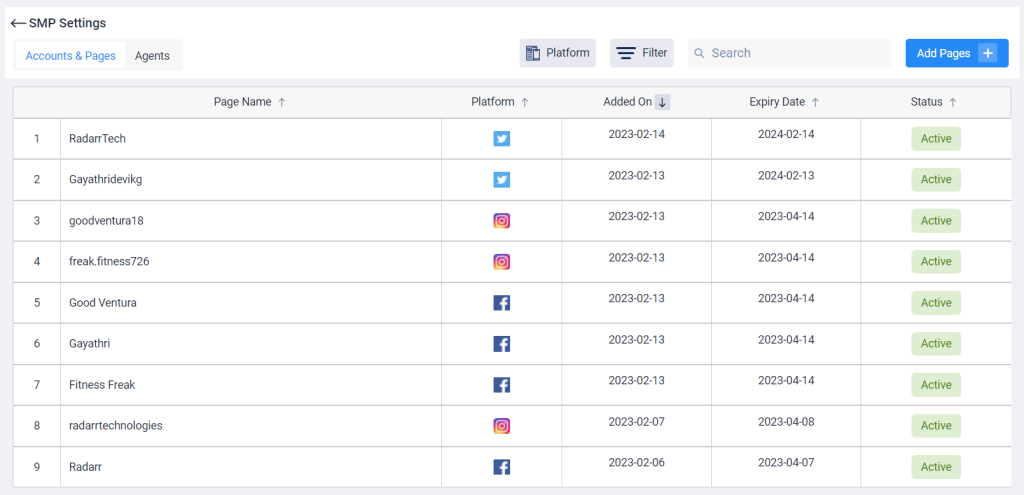 The above window shows Pages configured along with added and expiry dates.